I noticed this issue and reported it during the beta period, and seems to affect some of the newer AMD cards. (Mines a 6800)
As seen in the picture when using DX12 apron tiles and taxiways have this issue with the textures. Only cure is to revert to DX11.
I deliberatly picked an Asobo airport this time to show it is not a 3rd party dev issue.
My PC Specs: Amd Ryzen 5800x3D 32gb Ram, Radeon 6800 16gb GPU, Msi Pro 570x M/Board.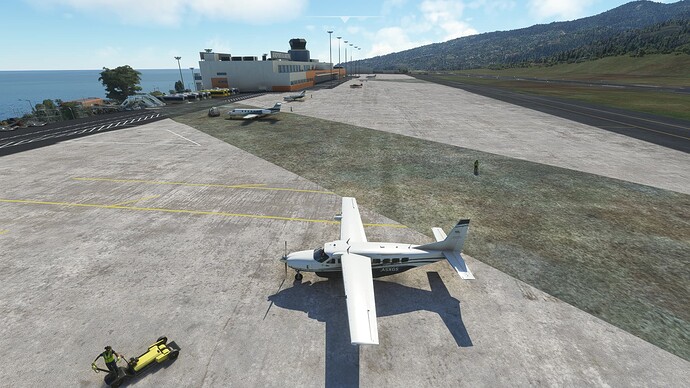 I hope this can be rectified.