Hi there,
Living in France not far from Cognac Air Base, home of the Air Force TB30s, I naturally purchased the TB30 from AzurPoly.
I am looking for a painter, capable of producing a livery, for this aircraft.
F-HYKH is a private TB30 flying today in France. I specify that the tail of the plane is different on both sides!
I want to remunerate this work because for me the painters who take their time to work on an airplane must be rewarded. Your price will be mine for the livery.
I made a request on flightsim.to that I relay here.
Pictures of the plane: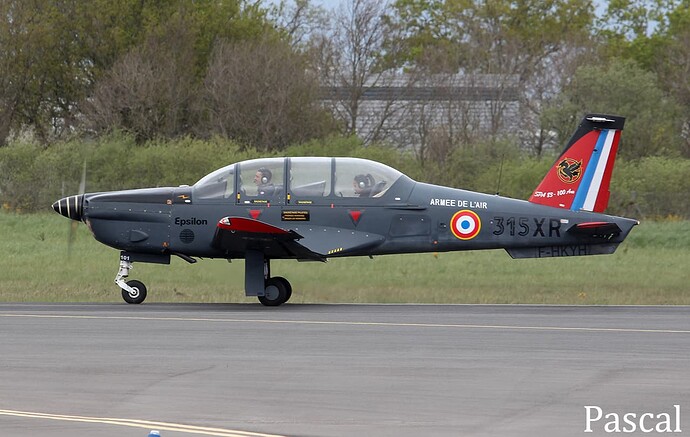 Thank you and have a good day !
edit: I made a mistake on flightsim.to, I put pictures of the real plane, the F-HKYH and I wrote on the request F-HKYF which is another plane. Small error, mea culpa, c is the F-HKYH that I would like