ICAO / EU ATC PHRASEOLOGY MOD
---
BACKGROUND
As a real world airline captain, former flight instructor & radiotelephony instructor I know all about the importance of proper ATC phraseology and became quite bothered with the MSFS implementation of it. Therefore I have completely re-written the ATC text-to-speech to reflect correct ICAO phraseology for both VFR & IFR flights. I've included some Eurocontrol recommendations but the overall differences from ICAO are minor.
I have reached the limit now what I can achieve with the current ATC system as it is lacking options and features to make the phraseology 100% correct, but overall I think it is a big improvement over the default ATC. Items which I could not include due to missing functionality are still included in the text in between brackets in the ATC window, just not in the text-to-speech.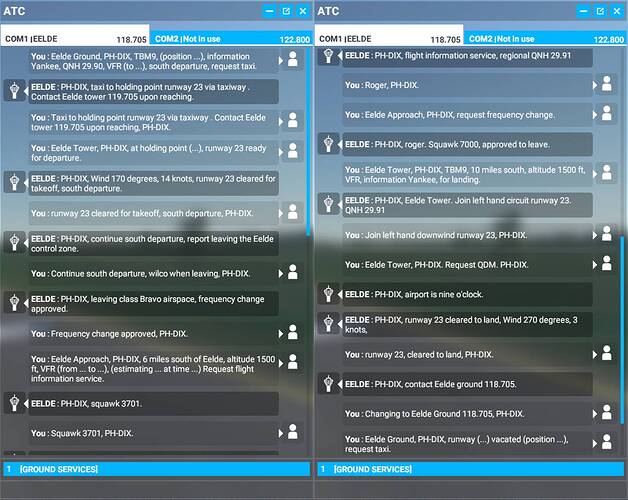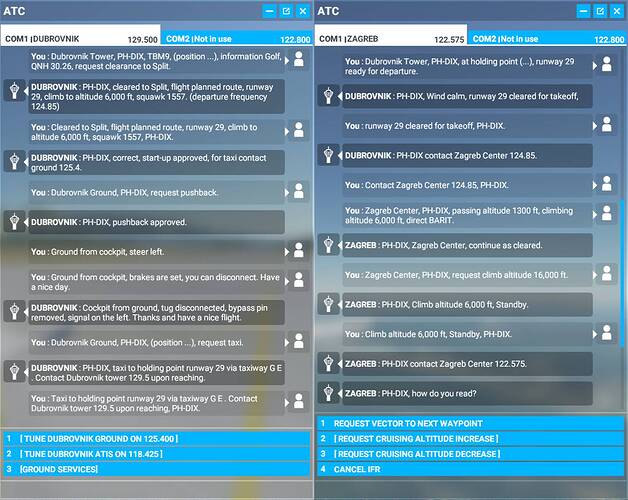 NOTE: The ATC voices in the above video sound like kindergarden because I've used the WINDOWS OFFLINE voices instead of AZURE for shooting the video, this has nothing to do with the Mod itself! Pictures and videos are multiple iterations old, the final product has much improved since!
---
RADIOTELEPHONY MANUAL
I've included my 100+ page complete guide to proper radiotelephony! I wrote the first version of this years ago and it has been used extensively in real world flight training. Its part of a way bigger project I've been working on during my "COVID off time". It includes tons of real world examples!
---
INSTALLATION
IMPORTANT:
1 Create a back-up of the en-US.locPak file located in the fs-base folder before installing this Mod!
2 Mod will be overwritten every update / hotfix, make a new back-up of the en-US.locPak file, reinstall.
3 Reinstalling the Mod or when installing a newer version, first revert back to the original en-US.locPak.
Big thanks to @Usoska for simplifying the installation process!
DOWNLOAD LINK:
After downloading unzip and execute the .bat file. Follow the onscreen instructions to locate and select the fs-base folder. Make sure hidden folders are displayed as some folders may be hidden and therefore not selectable using the installer.
NOTE: the name you insert will be used as pilot-in-command name at uncontrolled aerodromes.
---
LIST OF CHANGES
Radar now clears for instrument approach instead of tower.
Vectors for approach deleted (MSFS currently doesn't give vectors).
RNAV approach changed into RNP approach.
Runway Condition Report added to ATIS.
Link with alternative installation method added.
---
Any questions or suggestions please comment below!
Kind regards,
Nijntje