hi, I have installed MSFS2020 for a couple of days and I tried to modify the pilot's face through "ZZZZ JayDee Make Your Own Face A Pilot Mod" and I downloaded a livery for the
Cessna 172 G1000. But the new skins, inserted in the Community directory, are not read.
Entering as developer in "Watches bases" the directory is correct but nothing happens!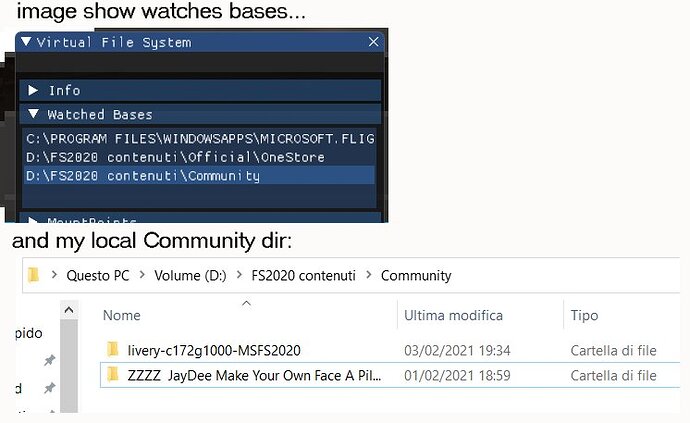 Thank you
Ale