It's weird seeing the same post in two different forums within a minute!
I have been waiting for this since it was announced, and have nothing but great things to say about Dino's work, so to say that I'm a bit excited would be an understatement!
Away from my main PC for a bit but defo getting this, big fan of Dinos work.
My initial impressions are quite good. Very good 3d model and textures, it flies very well. Because the sim doesnt properly support aircraft with canards, the stall characteristics are not great but Dino has mentioned it will be updated when the SDK is update. The price is very reasonable compared to some of the other aircraft on the market currently.
My main complaint would be the sound package. It uses the Legacy sound engine, not the new Wwise sound engine, and it did not include a soundai folder which was a let down because of how integral multiplayer is in this game. Dino mentioned some difficulties in transitioning to the new sound engine but from what I understand, the sound is a work in progress.
Overall I am quite happy with my purchase and Dino/Indiafoxtecho have a good reputation for supporting and updating their aircraft well into the future so I have no doubt the package will only improve going forward.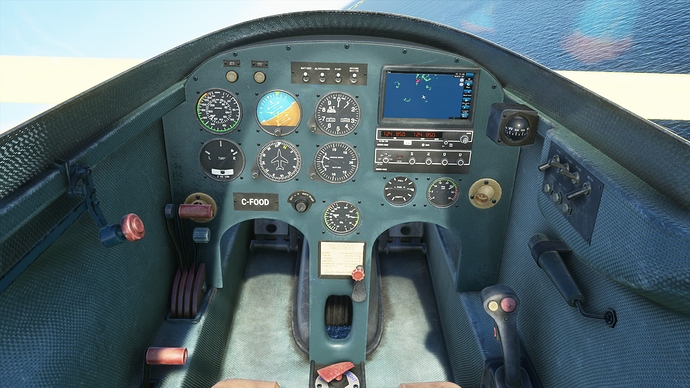 VERSION 1.02 has been released
Fixed missing rain effects in the canopy
Fixed throttle lever animation
Fixed CoG limits in UI
Fixed wrong shadowing in Thunderbirds livery
Added "green checkers" livery
Added "military camo" livery
Added 8K paintkit to the download
I bought it earlier today. It's nice, but I am looking forward to when MSFS implements canards support.
Gonna grab this tonight, should add some fun to this weekends flights!
Also, super excited for the MB 339 from Dino which should be available this weekend going by his post last week

Is this your review mate? I found it to be a fair, well balanced and intelligent look at this interesting aircraft!
I really enjoyed it, thanks

Thanks Zoot, appreciate the feedback.
I would love to purchase this little bird, but i love to have an autopilot in it, is there a chance to get one?
Great review, Trevo!
I have one issue I have seen in my 2 flights with this… is it just me or do the instruments not have any backlighting without other things in the cockpit eliminated? It's awful to fly with that blinding reflection on the canopy, but it's weird to not see any instrument readings cause your lights are off… I don't like not being able to tell what my airspeed is.
339 imminent
I hope so dude!!! Cant wait much longer haha
I first flew this aircraft in FS2004 (freeware?) and again in FSX. I have enjoyed it tremendously over the tears but this one has me puzzled. It seems it's nearly impossible to trim for level flight. The slightest input to the elevator trim makes it either pitch up or down and it seems there is no middle ground.
Is anyone else experiencing similar behavior? Any ideas for a fix?