Very nice! How did you manage to fly the airplane with only an external side view?
Lovely! Liked the choice of music and the passenger window view.
Thank you much !
Thank you !
I used the Fabio control replay and OBS to record it
Thank you mate!
When you're so pro, you can practically fly blindfolded…

@Camargo24 Real nice video… I love the music and the ambience… Couldn't have done it better myself.
Thank you very much my friend!
Awesome Flight mate!! Did something simmilar two days ago. But just straight with a sudden blindness due to clouds lol.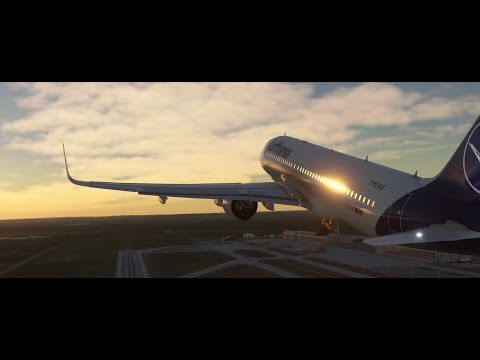 Very very nice my friend. Those clouds were surely in the way all the way down before minimums. Nice landing as well.
Thank you. Yeah you´re right, i was a little bit nervous on final approach due to the clouds
Do you know more awesome places like LOWI with the mountains etc., which are a little bit challenging?
By the way, did you use the drone camera of MFS at the beginning of the video, or what kind of Mod/Function was it to create the landscape "clips"?
You can use tools to record flights and then play them back. Then you can choose any camers you want and the plane repeats the flight with your controls automatically.
Lugano maybe or Bern, Sion. Geneva and Bergamo are a little less exciting but still cool.
Sorry for the late reply here. Yes I used drone view to get those shots. Very easy to use.