Got the same Message after update. I have perfect internet connections. Seems like another bug.
I have the same issue. the money we paid it's getting ridiculous.
How absolutely frustrating. In the same boat as you all. This simulator was not ready for prime time.
same issue here.
tried all repair, reset options.
Same to you!
No matter what network I use, I cannot log in to MSFS. But another computer in my house, using the same network, can log in to MSFS.
try signing off and on again on the Windows App Store
idem in France![problème de réinstallation FS2020|690x388]
It worked very well since August 19th, I bought the full version. and since yesterday, before the update I have problems no connection possible. I decided to reinstall everything and I'm there. Think someone knowledgeable is reading this forum? or is it a big trash can?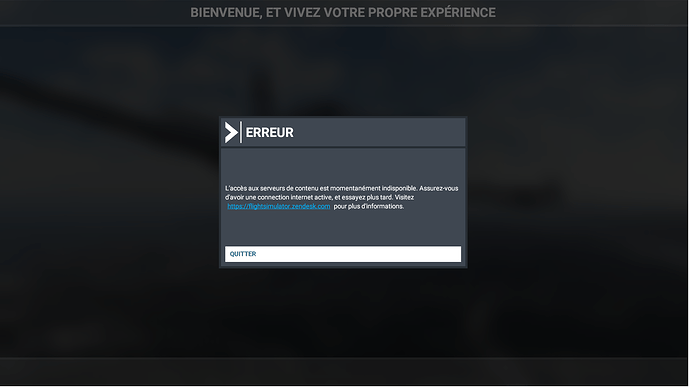 Problem solved here! On Xbox Companion, I signed out of my account and signed in again. After that I started the installer and started the download!
Signing out/in didn't solved it for me
WOW! I delete XBOX and reinstall it, It's work!
Try to create a new account … after you install it, then you return the old account.
Solved, also I have uninstalled/reinstalled companion, but perhaps only was necessary sing out. Thanks!
I had the same issue as @REDKILLER550. have uninstalled and trying to reinstall but now get "Access to the content servers is unavailable".
Have tried logging out / in with no luck. Have also tried with firewall off.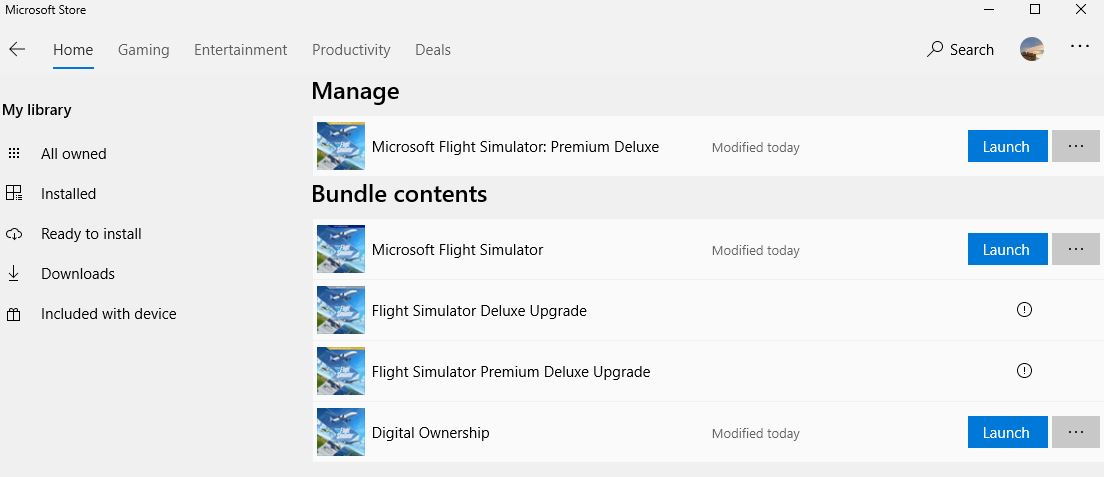 This also looks odd.
Why are there multiple items in here when I purchased the Premium Deluxe version on day 1?
It looks like the deluxe and premium deluxe upgrades are "not currently available"
This is normal, as the Deluxe, Premium and Premium Deluxe are only modules on which the standard version builds and come as separate packages. Digital ownership is like the digital license to enter the game. For example, I have the DVD version and have to insert DVD 1 instead of the digital license in order to play. However, the servers should currently not be accessible.
@TiagoBaboo It's Ok for me you are the best, you are my Lord


Thanks you and all for your resqponse good fly
Bingo!
So - Open the "XBox Companion Console App" on your PC. (I did not even know this existed)
Sign out.
Sign in again.
Open FS2020 and it now seems to recognise the download server!