No patch notes for it, maybe I have just got in before they have posted them. Was a content update for the maverick thing too.
It only downloaded one package, the A310.
I had an .exe file update, then a 300MB download and then 1 item in the content manager for the Maverick
The Top-Gun Special we got earlier this year
Yup. A310 update. Well, I also got an update from Denver airport but that's because I mistakenly deleted the folder.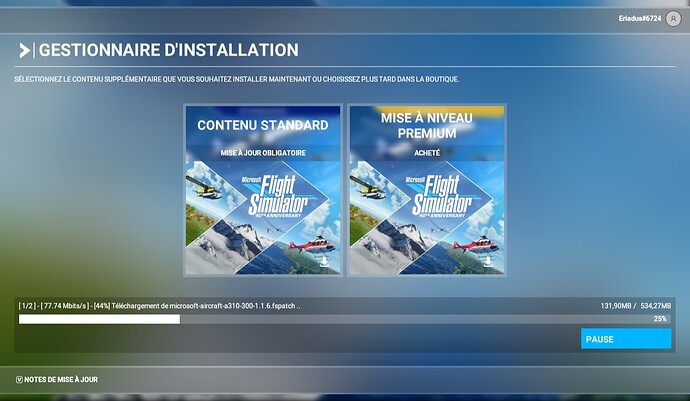 Hi all, here is an announcement regarding today's update:
What i can say, it hasn't improved visual quality on Xbox
It hasn't released to Xbox? Unless you're ve picked it up then they pulled it?
Read the post from iinKWest, two posts above yours.
To clarify, folks, based on the update, it was accidentally pushed out to PC Users using MS Store only and Xbox and Steam users will receive the same update later this week.
Had an update on my Xbox system
Hope that it would have …
Is this new version going to arrive on XBOX for non insider members anytime soon?
Sadly no fix yet for the 310 performance (WASM files still not compiling)… let´s hope they can fix that soon