Brief description of the issue: KLAS Terminal goes semi-invisable (see screenshots)
Are you in Dev Mode: No.
Anything in your community folder: Yes but I have emptied out the community folder. I have taken a screenshot after (see the first image of the terminals) and after I installed mods (see the other two screenshots)
Provide Screenshot(s)/video(s) of the issue encountered: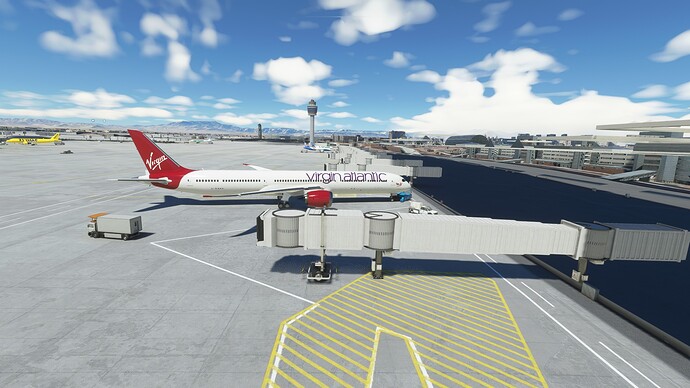 Detail steps to reproduce the issue encountered: fly to KLAS. It will render in like this.
PC specs for those who want to assist (if not entered in your profile) Razer Blade Early 2020 - i7-10750H @ 2.60Ghz (12 CPUs) 16gb of RAM, RTX 2070 Max Q
Build Version # when you first started experiencing this issue:
SU5 plus the USA world update with the latest upgrade.
Are you on the Steam or Microsoft Store version?
Steam
Did you submit this to Zendesk? If so, what is your ticket #? Not Yet.