Please tag your post with #pc and/or #xbox.
PC
Are you on Steam or Microsoft Store version?
MSStore
Are you using Developer Mode or made changes in it?
No
Brief description of the issue:
Liveweather is accurate in term of wind but put eveywhere the same few cumulus and don't provide any snow in the nortern hemisphere (not completly true since after a lot of tests I could see snow one time).
I did Helsinky - St-Petersburg, flew in nothern Quebec today and had no snow, no proper clouds (same few cumulus) and no snow. Only wind was accurate compared to Meteoblue. Now leaving Vancouver to Juneau. It supposed to be overcast and light rain but nothing except the real wind. I think it's been like that since a few days.
I did tests also with Community folder empty and reset online services.
Provide Screenshot(s)/video(s) of the issue encountered: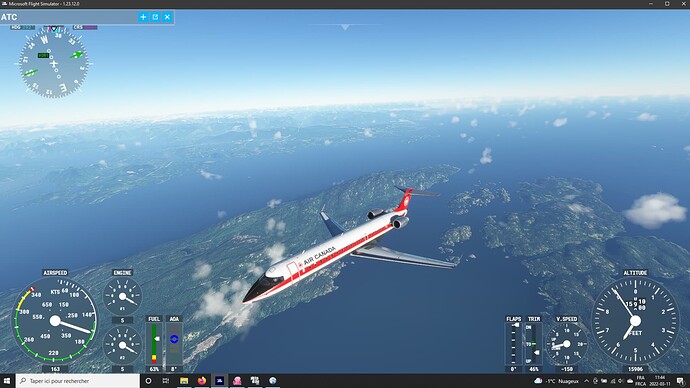 Detail steps to reproduce the issue encountered:
Go to Helsinki (ESSA), Baie-Comeau (CYBC) or Vancouver.
PC specs and/or peripheral set up of relevant:
Laptop I7 RTX2060
Build Version # when you first started experiencing this issue: 12.23.12.0