I have been enjoying London (without the new photogrametery) - i notice the canals are very wrong though- I assure you they are not this deep! (North London past Regents Park)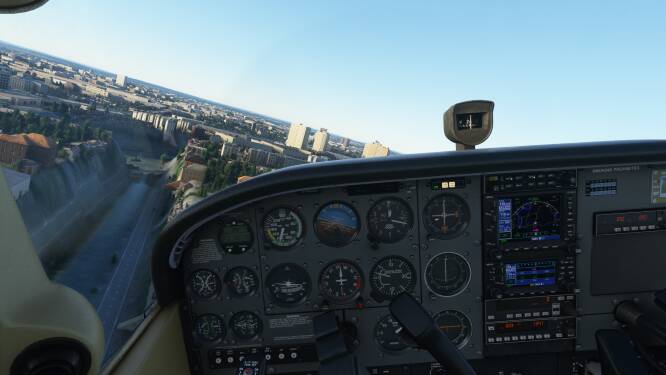 As a footnote there is also an area of Sloane Street that is fairly empty, just a few scattered homes… I can also assure you that this is not the case.
Also - I love the churches - well done - though I do think that there are more than the logic is calculating (I know for a fact that two are missing near my home).
Finally - this is what happens when you run the Orbx London pack!
Yes - I know you are not supposed to!