That worked, kind of.
So I could finally cache a new region (big progress), but I still cannot change location nor size (other than using rolling cage method to make a new one and then paste into manual cache location). The biggest issue is that I cannot change location.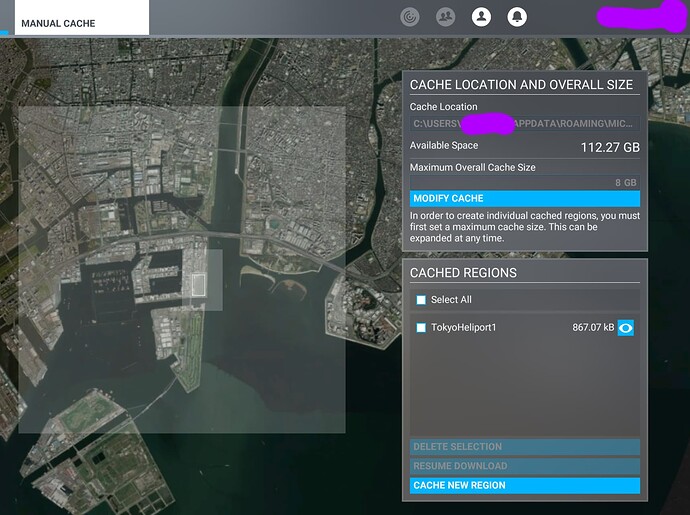 Clicking "Modify Cache" changes nothing (nothing happens).