I'm excited to announce the release of version 1.5 of MSFS Mobile Companion App. This release adds a dedicated landscape mode (split-screen for map and controls) and the option to load your flight plan.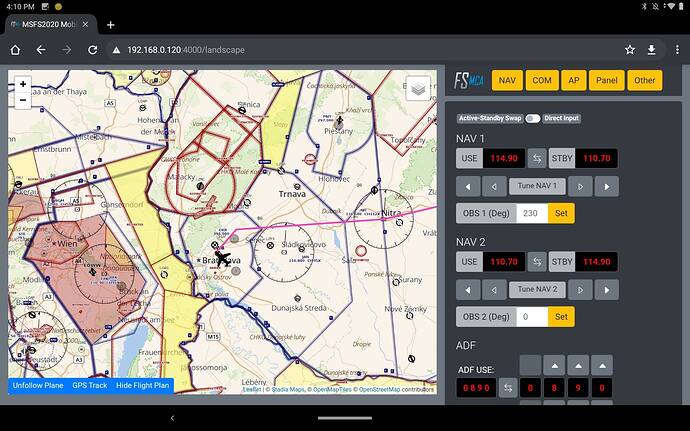 List of new features in v1.5:
Added landscape mode (split-screen for map and controls).
Added option to load your current flight plan.
Switched active and stand-by NAV/COM displays.
A note on the load flight plan feature: Currently, only waypoints of the flight plan are shown on the map. Arrival and departure procedures like DME arcs, glideslope intercepts, etc. are not supported
Where can I get it? You can download the MSFS Mobile Companion App for free on GitHub or flightsim.to. It's free. No ads, no in-app purchases, nothing.
Important notice for new users: Don't install the app on your mobile device! Download and run it on your PC. This creates a local web server to which you connect via an IP address. You can connect to the app from your Android, iOS, Windows or Linux devices. To find out more about this app, visit the GitHub project page.
Enjoy the app and let me know your feedback!