Please add more AI generated 3D buildings. There is too many 2d textures of buildings in some cities
The terrain LOD and Buildings settings effects how far buildings render in the distance. Unfortunately the terrain LOD setting can also be a huge performance killer, especially with photogrammetry turned on.
Yes I underatand but I mean in smaller towns for example and buildings must not be made by photogrammetry it could be generated with shark AI
I think the AI autogen can sometimes fail to put a building where one should be, as well as mistakenly put a building where it shouldn't be

Yeah i noticed that but it would be better feeling with more 3D generated buildings on towns
I agree that the AI should put a building everywhere there should be one. I'm not sure if it's an AI error, or a performance optimization, or both.
Hmmm… Yes it could be both
but IF game can run quitely smooth in large cities with photogrammetry it could run smooth in small towns with more AI generated buildings…

Good point.
I had a similar idea today but didn't post it, because I guess it couldn't work. I was thinking more AI buildings could be rendered, and farther in the distance, with photogrammetry having a shorter (adjustable) render distance to increase performance.
Exactly
To be fair I can't think of single town in the sim that has photogrammetry. There's maybe a handful in America (which has a relatively high coverage of photogrammetry). But it is mainly only cities that Asobo has gathered photogrammetry for. Certainly in Europe anyway.
I went ahead and made a separate topic about my idea:
Forgive me if I misunderstood, but as far as I'm aware, photogrammetry and AI buildings are different systems.
Photogrammetry is rendered by using point clouds based on high resolution scenery analysis on a separate pipeline than the regular autogen, which is black shark AI guessing what kind of building there is a drawing a generic model of that building.
I was under the impression that games settings really affect autogen.
I think you are right
Terrain LOD affects autogen render distance as well as photogrammetry render distance. See how terrain LOD affects NYC photogrammetry for example: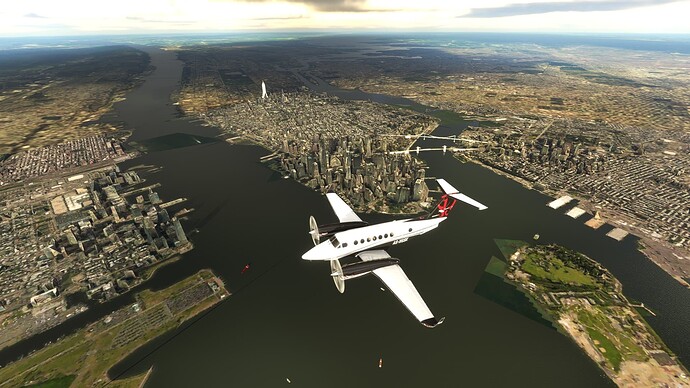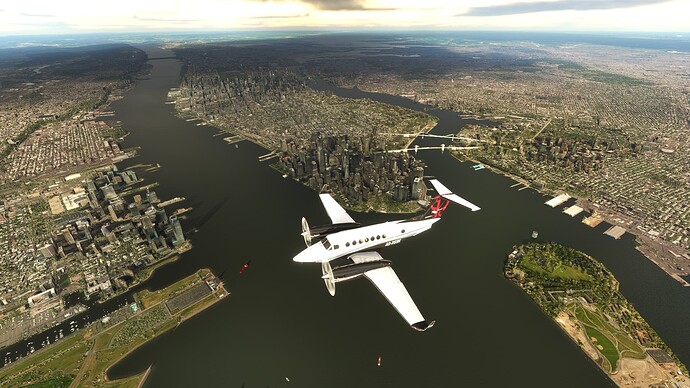 My idea was to separate photogrammetry render distance from autogen render distance if possible, so that I don't have to keep messing with the terrain LOD setting when flying in and out of photogrammetry areas.