I'm excited to announce the release of version 1.3 of MSFS Mobile Companion App. This release adds FLC autopilot, lights and deicing controls and a GPS track line for the map.
MSFS Mobile Companion App is a tool that allows you to control essential aircraft instruments such as NAV/COM frequencies or autopilot using almost any mobile device. The MSFS Mobile Companion App is free to use.
List of new features:
FLC autopilot implemented.
Added GPS track line for the VFR map.
Added light controls.
Added pitot heat and deicing controls (deicing controls may be limited depending on the plane, windshield deicing is not yet supported by SimConnect).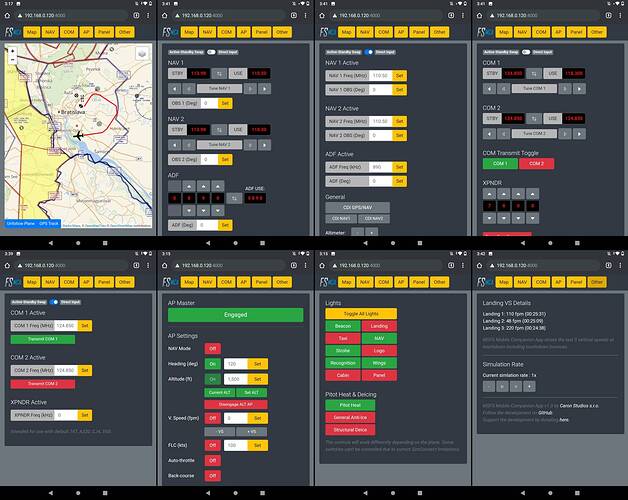 Where can I get it?
You can download the MSFS Mobile Companion App for free on GitHub or flightsim.to .
Important notice for new users: Don't install the app on your mobile device! Download and run it on your PC. This creates a local web server to which you connect via an IP address. You can connect to the app from your Android, iOS, Windows or Linux devices. To find out more about this app, visit the GitHub project page
Enjoy the app and let me know your feedback!