Hi there,
I just bought a new setup with the following specs:
CPU: I9 12900K
GPU: MSI 3080TI Suprim X
RAM: 32 GB DDR5 6000 GSKILL Trident Z5
Mainboard: Asus ROG Strix Z690-F
M2: Samsung 980 Pro 1TB
VR: HP Reverb G2
→ OPEN XR Settings: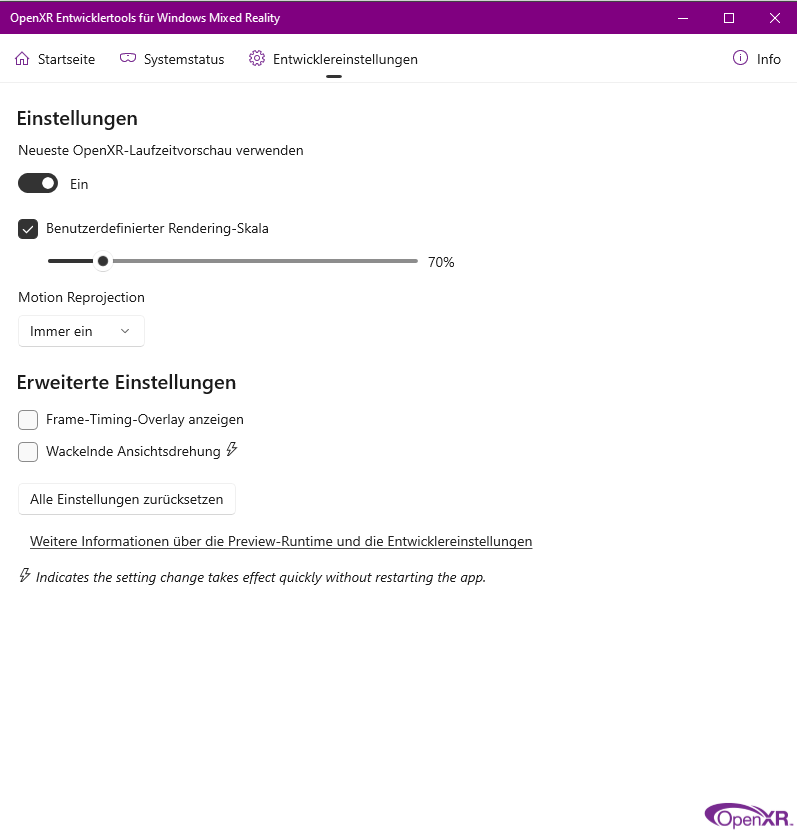 → WMR Settings:
→ NCC Settings:
After having watched some tutorials (especially this one: MSFS VR SETTINGS GUIDE FOR SMOOTH FPS | HP REVERB G2 - YouTube) I get a decent VR experience.
Great visual quality, no lags or stutters but there is a little issue when moving my head quickly:
In some situations like when I quickly look around in VR I get black artifacts on the peripheral vision. I attached a screenshot for you to being able to comprehend. In the situation you see on the screenshot I was quickly turning my head to the left.
Those artifacts only persist for a realy short time. It feels like I am "surprising" the headset with my fast head motions so that it is not able to provide the pictures fast enough.
Do you guys have any ideas what I could improve to get rid of that issue?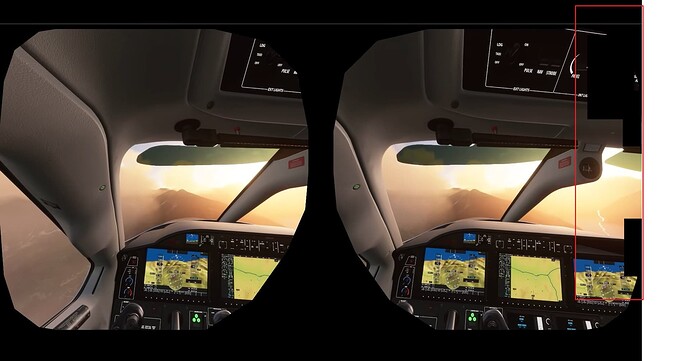 Thank you and have a great day!