Thanks for a quick reply
No problem
Schiphol also has a "threshold-base" and "mid-runway base" like that I will see if I can find the charts somewhere.
In a normal circuit, the correct procedure should be to cross threshold at 50 ft screenheight to protect against undershoots, start flare over the aiming point markers and touchdown after, this is also what the landing distance in the AFM is based on, so landing normally always occurs after the threshold. I know the Mickey Mouse landing challenges require you to touch on the markers and therefore requires flare to start before and therefore cross the threshold below 50ft or at a steeper approach angle, but this is not correct.
Actually landing on the threshold would only be appropriate for a short field landing although you shouldn't use runways shorter than the published landing distance required from the AFM, and as already mentioned the LDR is based already on crossing the threshold at 50 ft on a 3 degree glidepath, flare, touchdown and brake, so it should never be necessary to land on the threshold when flying within the limits set by the AFM but it might give more margin in certain situations and in case of emergency it might be necessary to use this technique to land safely when forced to land on a short runway or when forced to land off airport.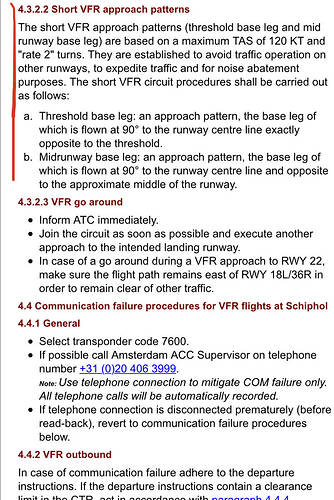 Is there a changlog for FSFlyingschool, did not find it on the original website.
No, we don't have one. I can help if you have any questions?
The Voice Command Pack is now available for FSFlyingSchool for FS2020, so you can talk to your instructor!
Full product info:
[UPDATE: 14.2.0] Voice Command Pack Add-on for FSFlyingSchool - Third Party Addon Discussion / Product Announcements - Microsoft Flight Simulator Forums
Another free update
Hi, do you know when you're likely to add Just Flight's Turbo Arrow to the Flying School app, I purchased your app today but was a little disappointed to find that although the normal Arrow is included, the turbo one isn't.
Obviously, Just Flight's Warrior would be nice at some point too, but that only came out today, so I'm not gonna rush you on that one yet.
Thanks for your interest in FSFlyingSchool! Yes - we have support for 32 airplanes at present - and that includes the Just Flight Arrow, but not yet the turbo. We're working on adding that exciting beast and also the freshly minted Warrior.
This year we've averaged around one free update every month or so and have used them to add support for more planes and demos of new add-on packs such as the Voice Command Pack and the brand new Beechcraft King Air 350 Detail Pack.
Interested folks can of course try the free demo.
It's just an estimate, but I would expect that support for these two Just Flight beauties will be added to FSFlyingSchool within 3 or 4 weeks.
Have a great weekend of flights!
The flight altitude and path graphs are exactly what I felt was missing from MSFS. FSX had the flight following and was wonderful. Glad to see you have been able to effectively implement that back into the system.
I do have one question - how does the system know what runway you're using? Is it ATC options or just using judgement based on your approach? Does this product work if I'm flying Vatsim and don't use the MSFS ATC?
Thanks!
Hi DLCRzen:
Thanks for your kind words! The flight data graphing is certainly useful and popular.
using judgement based on your approach
This is indeed how it is done in FSFlyingSchool - and yes you can use the ATC system you prefer, so long as you remember that the instructor will deduce your intended runway using judgement based on your approach - unless you load a flight plan into FSFlyingSchool and choose a specific runway at the airfield, either using the interface in the FSFlyingSchool program itself, or (better in my opinion) you indicate it using the Voice Command Pack (VCP).
The VCP allows you to simply tell the instructor which airport you are flying to and finally which runway you intend to land at. More details here.
I hope that helps.
Wishing you a great weekend of flights!
I've downloaded and used the demo. I remain undecided about purchasing. I am somewhat put off by the UI which looks very dated; makes me wonder if little has changed (or will change/improve) since it's first release and the company is simply milking it. The earlier remarks in this thread about the website seems to support my doubts.
I realise work was needed to hook up to the latest MSFS but to keep milking it that was a must. Having said that, it is inexpensive (at the moment)
I'll keep working with the demo for now and perhaps report back later…
Hi Icelandic100:
Thanks for trying the free FSFlyingSchool for Microsoft Flight Simulator 2020 demo.
We certainly don't want anyone to be unsatisfied with FSFlyingSchool and that is why we offer free demos of all our products. They have no time limit so pilots can use the FSFlyingSchool demo for as long as they wish, to determine if they are fully satisfied with what FSFlyingSchool provides, and the way it performs on their own PC, before they even think about making a purchase. We think this is a pretty fair approach and one that we have been using for 15 years.
We often publish free updates to FSFlyingSchool which add new features and FSFlyingSchool for Microsoft Flight Simulator 2020 is no exception to this policy. Five free updates have been published since the product was released 11 months ago.
I hope you enjoy the demo.
Have a great weekend of flights!
Good news - we've just published an update (v14.6.0) to FSFlyingSchool for Microsoft Flight Simulator 2020 - the update is free to all registered users of that product.
In order to update, just download the demo and install into the same folder of your registered version of FSFlyingSchool for Microsoft Flight Simulator 2020.
The update adds a talking instructor to 8 more planes, bringing the total to 40.
The new planes are:
Asobo Aviat Husky A-1C Big Wheels
Asobo Aviat Husky A-1C Small Wheels
Just Flight PA28 Warrior II
Just Flight PA28 Turbo Arrow III
Just Flight PA28 Turbo Arrow IV
Carenado C170B
Carenado C170B Tundra
Black Box BN2 Islander
Interested folks can of course try the free demo.
Have a great weekend of flights!
Thanks for the free update
It is always great to add more to the product - thanks for your kind words!
Yes, always nice to get something extra for free
Thanks HB! We add more when we can - we've added automatic support for 25 additional aircraft since the product was launched.
I'd imagine it would sure take a lot of work and possibly head scratching, to update FSFS for the PMDG DC-6.


Speaking as a customer of both FSFS and the DC-6.
That classic DC is certainly one we are taking a look at.