I'd recommend it. Everything is fine. It's pretty good… The sound is default Asobo Bonanza.
If anyone has tried this plane in VR, would you please let me know if its VR 'compatible'? Meaning, can you click on things in VR with both eyes open, without seeing a double mouse pointer?
Unlike all default Asobo planes and approximately 1/3 of all 3rd party aircraft, this one does not support VR Cockpit zoom functionality (zooming in to see instrumentation clearly) I can't comment on other VR mouse operation issues as I haven't bought it due to the above shortcomings.
I do wish developers would make the effort to fully support VR. I mean they have plenty of examples out there to copy. JF for instance. All their planes fully support VR.
Come on guys! We VR users are a growing set of customers.
Hi all just letting everyone know that BRSim Designs has released the Bonanza H35 V-Tail
PSA: The Debonair has been updated! Version 1.07 is available on SimMarket as of today. As with their prior updates, they instruct you to install 1.00 and then the 1.07 update. Everything below is from the developer:
---
Fixes:
Airplane spawning in the air
Engine shutting down at low throttle
EGT Gauge and EGT Peak Temperature
MSFS Checklist
Replacements:
Options panel has been replaced by a tablet located at the left yoke
Aera touchpad has been replaced by AS3X_Touch due to problems at destination page
Additions:
Save state system for the aircraft options tablet
Subtle engine vibration effects (optional)
Peak EGT Reference Needle
Improvements:
External light effects (intensity and volumetricity)

Documentation has been updated
A similar update is in development for the Bonanza H35 V-TAIL
---
Still no corrections to the exterior model?
I just wish it'd get GTN750 integration
I cannot any more start the engine using the START switch. I have to use Ctrl-E.
There's a new manual.
Custom camera views have to be redone.
EGT needle only barely moves when leaning in contrary to before the update.
They recommend uninstalling and then reinstalling V1 and the update - what's the 'right' way to uninstall the BRSims planes (bought through Sim Market)?
I now uninstalled it and installed as recommended. The EGT needle now works as expected and starting the engine also works.
The custom cameras are again off.
Only problem I have is the loss of CHT. Did an uninstall then reinstall and applied the update.
We are working on implementing the GTN750.
It will be released in the next update as well with some minor fixes.
Don't mind the textures, they will be replaced.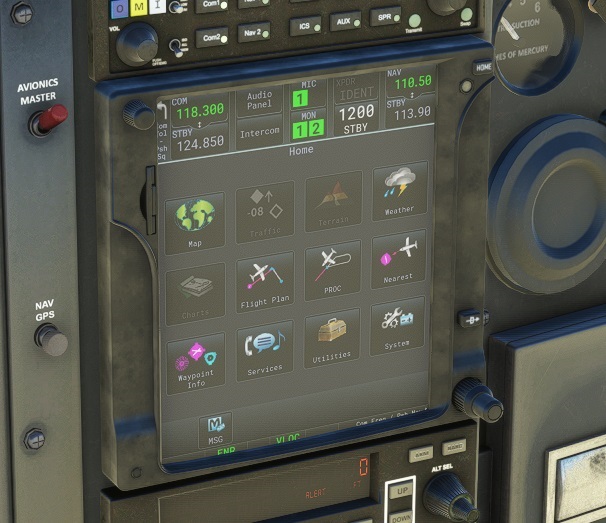 Correct the quirks in the exterior model like the snub nose on this and the V-tail and you have a purchase from me.
No this plane is not VR compatible unfortunately and I would say strangely…Not sure if the dev is in the forum to tell us whether it will fix this at some point.
Also from the video it seems like the seat is for people with no legs (looks like it is about 5cm in height which makes me thing the whole model is out of scale…weird for a payware, however it seem from some videos on YouTube before was the contrary, probably the 3D model was scaled down without looking at proportion.
It would be good if fixed as it seems nice, for the price I would expect the above to be standard.
Edit: Just realised the dev is actually here @ReichertB