Translation does not work. There are no captions in the video. Please review and correct. Enable captions …Thank you for your work!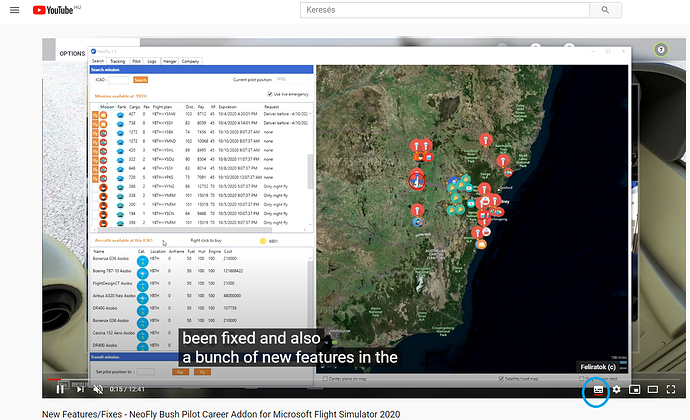 It's actually 4 axis.
Cyclic has 2 axes (X and Y)
Collective
Throttle
Captions are an automatic setting of YouTube. To add subtitles for other languages I would have to add them for each language.
by the way, I tried posting a video to point out an issue, but it won't let me because I'm too new. When will they allow me to post a video link as well?
Dear Sérgio Costa,
I've watched your video's view count. More than 14,000 views in a few days. Nice number, congratulations! The community demands your work, this is evident from the number of views! Please chat with the Microsoft executive in a live video about helicopters, improvements. The community needs information first hand! There would be a great need for the community to conduct such an interview. I trust you to organize!
Whenever there is information to provide, we will. Microsoft has nothing more to say about helicopters at the moment.
This is really really disappointing! I fly helicopters almost entirely in my other sims. I would have held off buying this sim until helicopters were available if I knew it was going to be a long wait. I would suspect they need to fix their low level visuals which mostly look like melting mud before we get helicopters into the game.
There's a lot of things that need to be fixed and stabilized before adding another layer of complexity. We'll have to wait. Like you, I fly helicopters 99% of my simming time. Thankfully, all the other sims still work perfectly, so I am pretty much sticking to them as I wait for Microsoft and Asobo to start working on rotor-wing aircraft.
Yes its got to be done properly, we certainly dont want the sort of issues we have with fixed wing. Yesterday the Icon, for no apparent reason kept pitching down and trying to drive itself into the ground. That sort of system instability would be hell with rotorcraft.
Exactly. Let them iron everything out first. THEN add rotorcraft so that we can properly enjoy them.
@anon33898240 Taught you might be interested since you mention you flew helicopters
nice video my friend, left you a comment
haha, good looking out, me and spacerat are conversing on facebook and here, we have been going back and forth about this for a few months now
Looking forward to it. I am a retired US Navy helicopter pilot and flew as a commercial helicopter pilot also (airmedical).