KAAS-KADW at FL 310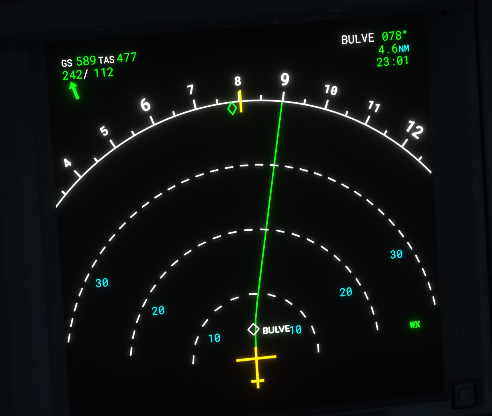 about 687 MPH, my fastest so far
Good to see some high winds aloft being modelled in real weather. From the east coast to the west coast in Australia can be over 5 hours, while the return flight can be as little as 3 hours.
Now that is funny! Sorry!
The wind was crazy at FL 390. the plane was not stable at all. Kept seesawing left to right like crazy. IT WAS GREAT!
Well, it was intentional. Getting the TBM to slow down to 145 kt TAS at 30,000 ft requires throttling back, and using full flap. And when you put the flaps full down the 'landing gear' audible warning comes on!
I'm currently climbing up to the jetstream south of New Zealand. In what seems to be solid cloud going up to who knows where. Over 100 kt wind at 20,000 ft.
its funny how we get excited when we see moderate to severe turbulence in sim but in real life we're like ah hell no!
I dont mind turbulence in real life, I know theres only like a 2% chance that turbulence leads to an airplane crash. Most people get caught up in it and freak out though you're right lol
Look on the bright side. You should save a fair wack on aircraft fuel.
I think 2% is far too high… I don't recall a crash from turbulence in the last few decades. Unexpected down drafts on final but not turbulence. They mostly avoid it just for comfort, plane would be fine.
You may be right, I watch a show called Air Disasters religiously, I'm pretty sure I heard either there or somewhere else years ago that there's only like a 2% chance of turbulence bringing down a plane. But again that may be way too high as my memory is ■■■■