This one has me stumped. I'm in the beta, and for the last several weeks I've just been flying in blue skies using the 'Clear Skies' preset. Today I decided to switch to Rain, but - no rain or anything else anywhere. None of the presets actually work, because all I'm getting is blue skies. Here's what I have right now:
I've tried several airports in the Caribbean, KSTL, KSAN, KLAX, and one in South America, so it's not a regional thing.
I have nothing in Community (I double checked and verified that the Community folder is the one listed in my UserCfg file).
Reloaded EVERYTHING - Uninstalled (from Steam) and completely re-installed, and also installed the Deluxe and Premium upgrades - and still blue skies only. I've scanned through the list of installed options in my Content Manager, but I don't see anything that would cause this (but clearly I could be wrong).
This is a shot of my screen after I've selected 'Rain' as a preset.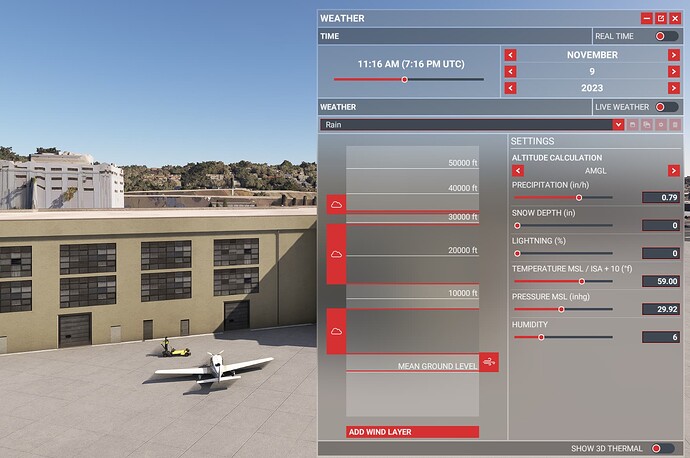 Any ideas??? Many thanks…