Thanks for your honest feedback. I'm investigating this already so once an update is available I'll send out a notice.
Indeed that was it!
I removed the water folder and it worked!
Now we know where the problem is. Thank you!
Ok so I got it working with the water folder being removed…
and all i can say is:
WOW! It's wonderful!
Nice job! So worth the price!
Looking forward to seeing this grow! Seriously Great Job!
New Zealand is a Wonder to Behold with this! Thank you!
It's a bit heavy on the FPS at first, but when it loads up and the weather sets in it tends to smooth out.
Thanks so much for your feedback. It's important to me as a perfectionist to offer a viable option for people to experience our little country the best way possible with as much immersion as possible.
I understand there is an initial loading wait of about ~30-40 seconds but as you say when loaded you should have no residual performance issues and you'll get smooth sailing ahead.
I have submitted a ticket with Microsoft about this so watch this space.
Cheers
SpritelyNZ
For me with orbx mesh and all of the NZA freeware airfields it is more like an extra minute or two and then there is about 20 seconds of stutters once you spawn but only with water folder enabled.
With just vegetation there are no issues and the vegetation changes are for me well worth the purchase price just by themselves.
Interesting. I'll probably overhaul the water just in case there is some conflicts going on. Thanks for the heads up and I'm glad you're enjoying the scenery.
Yes the foliage makes a big visual difference. More reasonable size, richer color, better placing, and denser in coverage. Certainly satisfies the eyes!
The water I don't know about as I havent been able to witness it, but I am looking forward to it when it does get sorted.
Good stuff!
A few shots between Waiheke and Ardmore. The NZ Flora trees make all the difference- didn't realise how cartoony the bright default trees were until now.
Like the others who've posted here, I've had to remove the nz-corrections and nz-water folders from my community folder to make this work with sim version 1.17.3.0.
Nice screenshots.
A quick video I made yesterday flying out of Murchison in the rain. Water folder disabled, just running the vegetation part of the mod.
Yeah - I am aware I missed the runway at the end of the clip - I blame the hump that the Orbx Mesh adds at the threshold and the 10 knot crosswind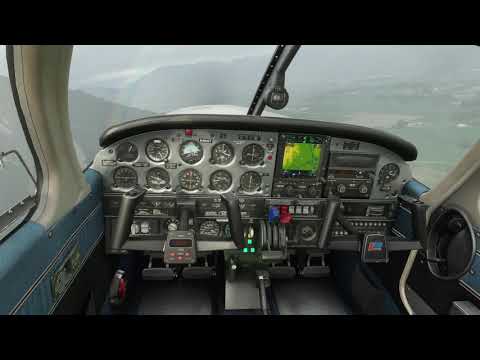 Hello I am tryng to buy NZ Flora and Water, but when I press the Buy button there appears a red rectangle around the price information. I have tried many browsers but with the same result. I am based in Norway.
Hello,
Firstly, thank you for your support.
Ok, can you try and input 12.99 into the price field?
I will be moving to a new host in the near future, this will resolve any issues.
Let me know how you get on.
So how's the water update coming?
I can only run your mod with that folder excluded.
Would like to try that out.
Hey,
It's a big job due to the workflow I have but be rest assured its in progress.
Quick Question… I was interested in purchasing this product but the link now just goes to a "404 Page Not Found" page at Gumroad, and it's AWOL after a search of products on their site. Are marketplaces being switched, or is this project kaput for some reason? Just wondering, as it looks promising and user impressions are generally favorable.
They have done a remake and now have a new name and new website.
Also the water masks seem to be currently removed from sale, they apparently had issues with the latest updates to MSFS.
The vegetation is still available and well worth investing in if you are a local or fly in NZ a lot.
Thank for the new site/URL. I figured something must in transition. Nice new web site! Just purchased NZ Flora and compared it to stock trees, and yes, this a vast improvement over the default vegetation. I live in California and have simmed predominately in the western USA up to now, but decided since MSFS lets you essentially tour the world, I'd start a new exploration adventure in… New Zealand! Have wanted travel there my whole life, and though a real trip may indeed occur someday, MSFS + VR is the next best thing. Just downloaded the ORBX mesh tonight and all available sceneries and airport enhancements for NZ. Took a few hours to get it all configured. And NZ Flora tops the cake! Now to figure out what plane to fly!? Hmm. Let's see…
Depending where you fly and whether you are using live weather, you optimally need something that can get above 10,000' (there are 18 peaks over 10,000' in New Zealand). has anti-icing, is relatively fast to cover the distances and also is OK for short bush strips. Kodiak would be optimal if we had one, Caravan is another good option. Cubs are popular especially the modded ones with bigger engines and better climb.
That said you can get away with anything - I just flew a Cessna 140 from Milford Sound to Queenstown, just took a while and had to choose a sunny day and a route that went around some of the peaks. I often use the Turbo Arrow III but the lack of anti-ice can be an issue.
New Zealand scenery in real life is spectacular, this excerpt from the popular NZ made fantasy RPG spoof Baelin's Route gives an idea …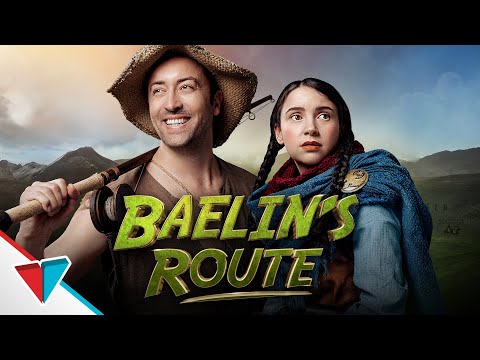 Just a note, water is incoming… I'll be posting all the info you need soon.
Baelin's Route…what a kick. Thanks for that!
Settled on the BN2-Islander for the adventure. Seems like the perfect bird for the VR journey. Started at Farewell Point at the northern tip of South Island with plans to zig-zag a counterclockwise loop around South Island, and then on to Wellington and North Island. Jumped down to Takaka for the first short leg. Then over Aorere Peak and on to the west coast southbound with short stops at Karamea, Westport, Greymouth, and Hokitika. Will pick up the journey there tomorrow. What a spectacular and breathtaking country! And I've barely scratched the surface of the the best of it I'm sure.
Back in the bland, treeless, generic ground texture days of FS2000 we longingly hungered for the day when journeys of sim exploration would truly feel "as real as it gets". Well, it took 20 years… but - whew - we're finally getting there! Today's hops felt, well… REAL. NZ Flora really put the icing on the cake. Happy Landings to all.