I swear to god this stresses me out…
Today I was flying from Vostok Skiway (ICAO: AT28) and there was this fat guy with a red suit flying around yelling on the microphone he had airway clearance worldwide and annoyingly shouting HOHOHO.
He was also doing like 450kts at 3000, is this the new hot air balloon of fs2020? Is this a bug? Asobo should be responsible for banning fellas with this kind of behaviour…
I managed to take this picture of the user, we almost had a mid-air collision, I will make sure to report him to the network.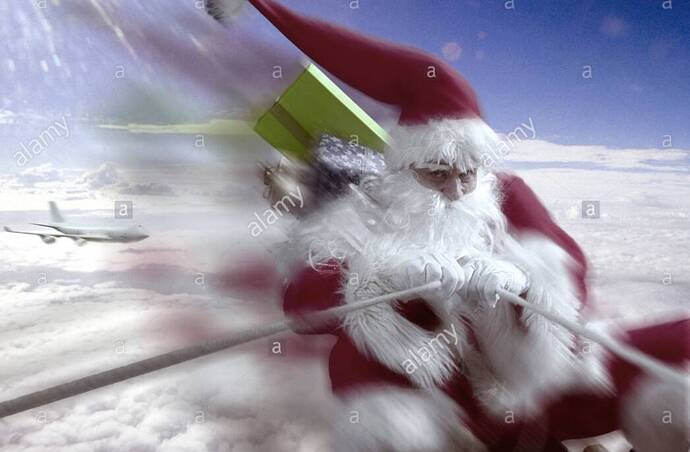 Merry Christmas