Do you have any add-ons in your Community folder? If yes, please remove and retest before posting.
No
Are you using Developer Mode or made changes in it?
No
Brief description of the issue:
Pilot Hours in profile menu are reset and logbook entries gone except for one week
Provide Screenshot(s)/video(s) of the issue encountered: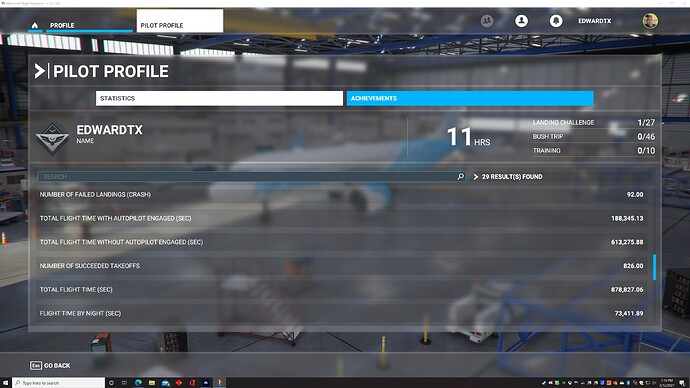 Detail steps to reproduce the issue encountered:
Starting up flight sim, and it always shows only limited hours/data in pilot profile/logbook now.
PC specs for those who want to assist (if not entered in your profile)
i7-8700 @ 3.20GHz, 32GB Ram, GTX1660TI, 1 TB Samsung SSD 970
Did you submit this to Zendesk? If so, what is your ticket #?
92481