Wait, do you mean I have to STUDY to use this plane?
I detect the merest hint of sarcasm in your post, sir. Haha.
I understand that there is now the requirement for a PPL (PMDG Pilots Licence), before you can fly one of their products.
Don't worry though, i don't think it'll cost too much.
OMG!!!
I have mentioned many times, in countless threads in the recent past about my new found love in FS as I have discovered the world of VOR flying and different approaches and the like, I've been a little too factual and real world like to the extent of not seeing the point in flying to "former airports" and "former aircraft types…"
But OMG I will be buying this aircraft and a Kai Tak mod and recreating that landing!!!
SO true mate… Apart from the lack of the good old ATV vectoring… MSFS has grown beyond the imaginable considering their hiatus…
With the MD-80 release later this week and the 146 soon I can happily wait for the -800. Some things pan out perfectly.
Exciting times ahead in MSFS.
Exactly what I started thinking. Now maybe I will wait for the 800 also.
an update without an update…
Just playing, looking forward to this immensely! quite unpatient I have become!!!
Not at all - it says they believe they have identified the cause of the catapulting landings that Fabio and now British Avgeek have experienced in their streams and they have pushed out multiple test builds to their team to evaluate.
They also said they're working on sound issues, most notably (to me) the missing trim wheel sounds in the cockpit, which has been remarked on by several of the streamers.
Given that all of the know landing issues revolve around use of Flaps 40 (something fairly rarely used and some airlines don't even enable), my guess is something screwy with the interaction between Asobo's exaggerated ground effect simulation and PMDG's custom thrust reverser and flight model.
In my mind, this is exactly why your test team should included outside testers who are NOT subject matter experts on the code or any particular airline's procedures. I expect a LOT of goofballs will try to land this thing on tiny Caribbean runways or uphill on a Tibetan mountainside - using the plane in non-standard ways is bound to find the gaps between the edges of the sim.
Just to chime in with others here with my unsolicited .02, I initially thought it was overdone also, but having flown on a pair of -700s this past weekend with wing seats, it is indeed pretty accurate. I was surprised.
Well, if it's not able to land at Saba it's a no go for me.
Fabio did several Flap 40 landings in his stream that just ended. No trampolining 737 on any of them, so maybe they're getting to the bottom of it. Obviously they're going to have to do a lot more testing, but I'm going to take it as a positive.
I was thinking "over the hill" on Runway 10 at St. Bart but pick your poison.
I'm not so sure of that. The arcade players will think it's too expensive and stick to the A320 and the extremely annoying F/A-18.
Totally agree. Not realistic at all.
In case you missed it, check out this video. I'd say the PMDG simulated wing flex is quite realistic.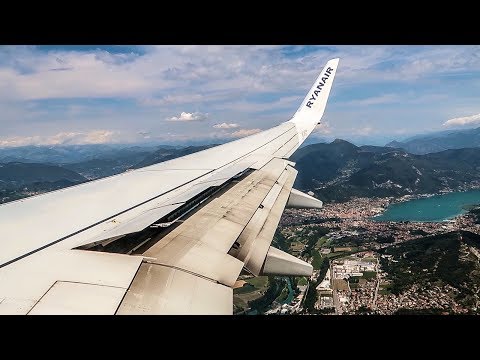 This wing flex topic is very interesting. We've got people saying it's realistic, people saying it's exaggerated and then the plebs like me who have no idea which is correct lol.
I'm sure I remember a stream where someone in chat said they're a 737 captain and the flex was realistic and in fact they don't like looking at the wings when they fly because of the way they flex and shake. I'm 90% sure I remember that, although I've watched a lot of streams of this plane now.
I was on a 737 in rough air a little over a week ago. The wing flex in the videos I've seen for the PMDG isn't exaggerated.
In pmdg it happens all the time, not just in extreme turbulence, that's why it looks a bit over the top to me.