Be patience!
The end of waiting is nearby.

Try waiting for the cable guy installing your new cable system in a new home…"oh, we'll be there between 8 am and 10pm, LOL.
The wait is almost over…I may just keep spamming this thread with pics from the beta test program while you guys "patiently" wait. The wait will be worth it guys!
No spamming. Seriously. Thread reopened.
PMDG get out of bed already and take my money for doing so
Ill even make ya a full english breakfast in the office tomorrow,… On me
Wait until 10:01 PM and they'll be there soon.
Yep, but most (all?) of us are still waiting for download info even after purchase.
yes same here, no email no download in account, oh got the mail now
clicking on download link from the mail, redirect me to my account but no download …
Was about to purchase and good thing I didn't yet. I will wait!
Download link in my account now
Hm it's gone again some issues here to actual getting my hands on the download.
Seems the website is crashing and the product shows "Unavailable" =D
Cheers,
Nish
Well the server was quick enough to take my money
Looks like I will just wait until tomorrow!
It seems to be up and working now after being offline for a bit. Now if I can Windoze to get out of its own way …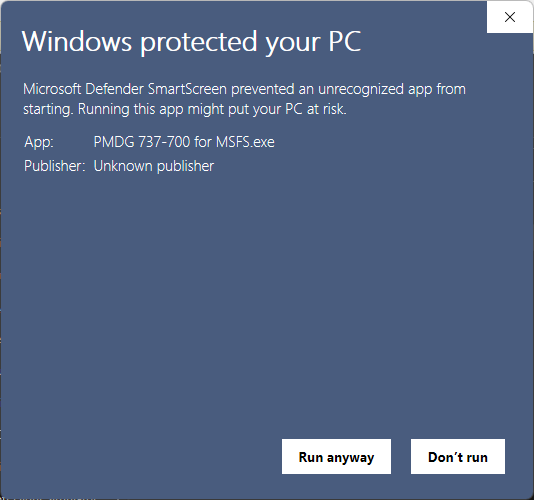 Now that the product is released, please continue the conversation below. Thanks.