It's live right now, saw it on the PMDG forums.
Not a fan of streams forcing you to watch ads like that. Others shouldn't waste their time.
However, that DC-6 is absolutely beautiful. Definitely a buy.
PMDG has a tutorial series up now on youtube. Useful voiceover.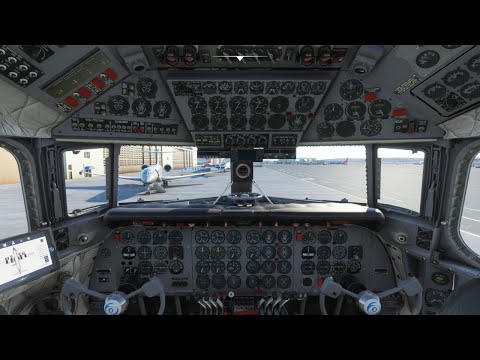 No, but apparently coming this week.
Is there a known Price yet?
I'd assume $69.99 just like it is on the other platforms. I would be surprised if it is less than that.
I was thinking it would be around the $90 price point, so at $70 even better!
The PMDG site now has MSFS added as a store "category", but no DC6 yet. Must be getting close.
i am waiting to see the fps impact, then i decide.
June 18 release, they don't know the time
[(4) DC-6 Release Date Announcement -
Great news … hope the 737 will collow ASAP !!
I can't stop watching the videos. The detail is amazing.
Absolute launch moment buy for me. My favourite aviation era by far. If the FPS is too much, I will 'park' it at some lonely countryside field and just admire the beauty. And perhaps start an engine once in a while
I'd pay that for a B727-100/200 or a B737-200 and maybe even a DC9-30. But I'm not interested in a DC6. Good luck to those of you that buy it.
I should have been watching the tutorials leading up to the launch of this beauty. Will require some work for sure. I'm on the fence but will probably purchase. Time to make use of time in the evenings to watch the tutorials!
Each to their own… to me, the DC6 is far more interesting.
I will take old radials over any of those. For me, the DC-6 is very exciting and I am definitely buying it. I am a long time flight simmer, and this is the most excited I have ever been for a release. But I totally understand individual preference, and more top level steam gauge aircraft will be nothing but good, so hopefully your wishes will be realized also!