Please tag your post with #pc and/or #xbox.
Are you on Steam or Microsoft Store version?
Microsoft Store
Are you using Developer Mode or made changes in it?
No
Brief description of the issue:
The POI, Glenfinnan Viaduct, has a pink checkerboard texture where the rails graphic should be. To date, this is the only location I have discovered where this occurs.
Location of issue:
Glenfinnan Viaduct - UK World Update
Provide Screenshot(s)/video(s) of the issue encountered: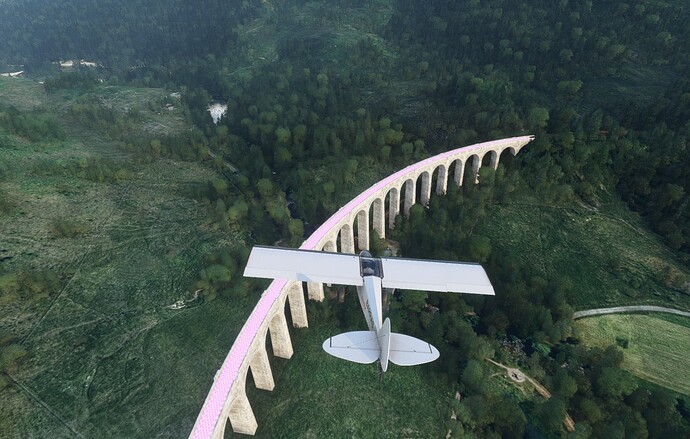 Detail steps to reproduce the issue encountered:
Issue is always present - I have tried uninstalling and reinstalling the UK update and also the entire game, however the issue persists.
PC specs and/or peripheral set up of relevant:
Intel i9 10900K plus GeForce 2080 Super plus 32GB RAM
Build Version # when you first started experiencing this issue:
Not noticed until after the GOTY update, but may have been present earlier.
I have only 2 third party addons - Brisbane City (Australia) and a Bell helicopter.
I have seen other posts regarding pink airports and planes, but nothing similar to this.