I haven't seen any cows?
There's cows?
What are the cows coords


Maybe the cows come with an airport addon, these own's were in the vincinity of LSGE. I've seen others next to LFFO, both payware addons.
Ahhh…gotcha! That explains it. Thanks
New River Gorge Bridge in West Virginia:
Thx for the tip

Landed near Rotterdam Maasvlakte, cleared the runway… but a car went total loss before my eyes… poor chap, I must have scared him off
"TFR? What TFR?"
Oracle Park (formerly AT&T Park), San Francisco
Probably not as exciting as some of yours, but my crash settings are still enabled😅
Can you spot me?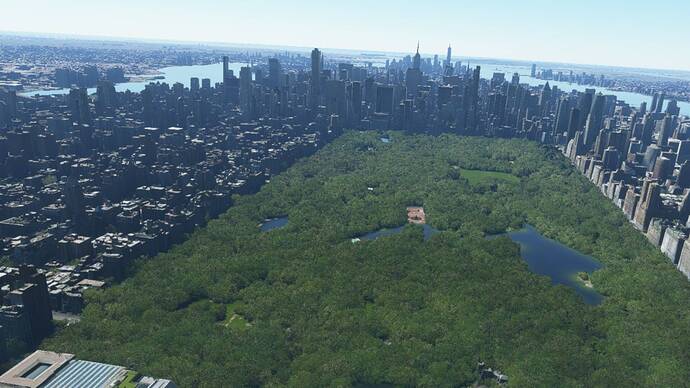 Yes I can, nice Central Park landing !
My crash setting were enabled. I don't post with assistant settings here since dec'20. The landing was logged 1. Issue is… these concrete (!) red-white bumpers did not collide (at all) so there is no actual crash

I could show you a video taxiing over that thing…
Quick stop at the Acropolis in Athens…
Yeah it's fun to land a 103, don't need much runway to get it logged
but …, normally …, the wings of the aircraft are not in that direction … and what an idea, a van with wings …
Click the link. This is not some "van with wings". I landed my brand new AS33Me sail plane on a road… and then it got overrun by a van

very inappropriate landing.
St Peter's Basilica, Vatican
when you absolutely, positively, CANNOT be late for mass