I've reached Andorra in my round-the-world-in-alphabetical order flight (you can read about it here) and of course, there are no runways…
So I decided to improvise in a couple of highly inappropriate spots. Getting in the air again over those trees and around the pylons by the football pitches was…hazardous…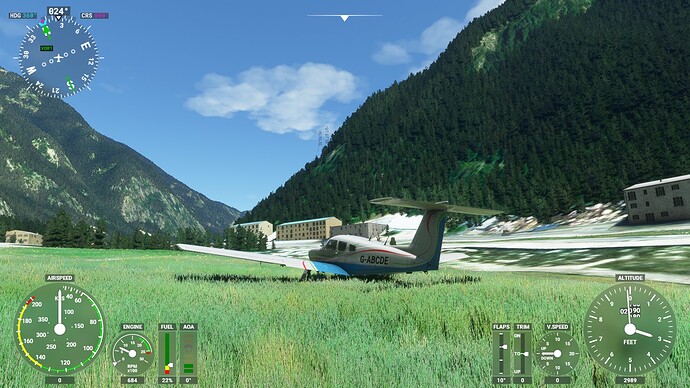 Wow, a giant outdoor curling rink!
@JoylessTunic738 LOL
(they didn't play for years there…)
Galapagos Islands, landed on the beach near Isabela Airport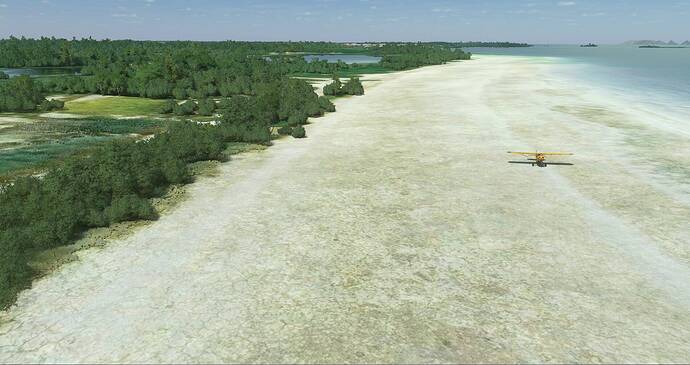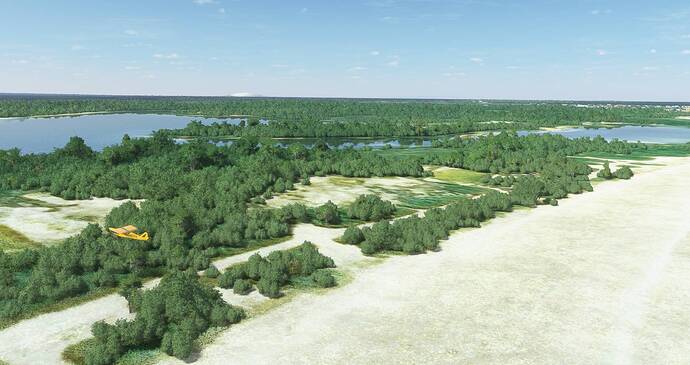 (revisit the place next day, Hotfix 2 applied, Ultra
That's not so much go around, as go away!
I don't think you showed you weather config, but to obtain 100kts at the surface you would have needed to configure 200kts, as the sim halves that at the ground.
Looks like a @swiss001 video
Yes

Thank you, I didn't know it halfed it. Maybe that's why it was a bit too easy😂
Ah yes, like his old videos
I climbed Mt. Fuji when I was 25. That looks like one of the way stations.
It's the last one when you reach the top, where all the shops are past the final Tori gate.
I got to the top just as sunrise came. Very happy with myself, especially after passing the sign saying 'don't climb fatigued' and knowing that I hadn't slept for 4 days already!

I'd got on the train to get to Fuji, and managed to get on the opposing direction, so got all the way to the end of the line before realising my error! All the way back I went. Started climbing about 8pm with MANY ramen stops on the way up overnight!
Massive dejavu arriving at the top, like I'd been there before. I jest felt that there was going to be a big weather station on the other side, and looked up, and there it was!
Gambate! Myself and 3000 others snaking up the volcano!