So after several days of trying suggestions posted pretty much everywhere I wanted to share my settings that may or may not make a difference as to visual and smooth VR experience. First my specs are:
i9-9900k overclock to 5Ghz
RTX 3070 Founders Ed.
16 Gb Corsair 3200 ram
Steam version of MSFS2020 installed on C drive 1TB NVME
Official Oculus Link Cable
I've attached some screen shots of the Oculus Tray Tool, Link App.
I cannot stress make sure you plug in your LINK cable directly to the motherboard via it's rear USB-C port (no A to USB-C adapter). For the first couple of days I was getting mixed results and sometimes the performance was horrible. It was smooth only to later be really bad with very bad stuttering. I had it originally plugged into the front of my case via a USB-C port that was basically an extension of the motherboard. I started to suspect this was perhaps part of my issue as I once caught the Oculus Link app complaining that it dropped to a USB 2.0 connection rather than the usual 3.0. Although the cable was seated firmly I think it was unreliable and was causing most of VR performance issues.
For the MSFS2020 VR Graphic settings, basically Ultra for the buildings and terrain and textures. 100 percent scaling. Clouds were Ultra and the rest High to Med.
Oculus Link App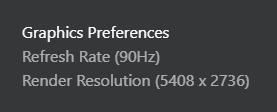 Oculus Tray Tool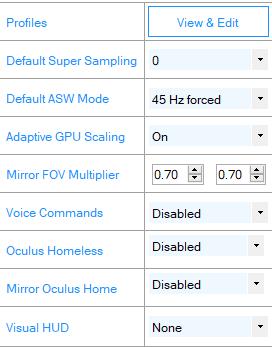 Nvidia Control Panel Driver ver. 461.09

!