Hey Everyone,
Please share what you find out there.
Nice!
A post in the mega thread fixed this for me.
Basically go to the folder that you picked for the file installation, sort by date and remove the last downloaded file.
Then start the game and try to do it again. If it goes to the blue loading bar, restart and it should work.
We appreciate all you future people finding solutions for all of us living in the past
I wanna see all the available add-ons!
Now I can finally fly at night without the watermarks getting in the way! Look at that rain, though…
Someone have some screenshot of Iceland and if they modeled Reykjavik and Keflavik airport correctly?
It's the place I want to go first, but I saw nothing yet.
Thank you
Yep I kept clicking screenshots fast thinking they were still there lol
There is something missing on your screen.
Ikr! simtom 112 simtom 112 simtom 112
I'm on a Medium setting, and Seoul isn't a photogrammetry city, so keep that it mind.
Anyway, I visited my home in MSFS. It's not perfect… but it's there! It's a lot shorter than I'm used to, though.

AI made some right sized building on the same complex, so I think its fixable. It's in the right position, at least.

Going to do some scenic flight and will upload it soon.
Looks lovely! Especially with no pulsing watermarks!
Flying over glaciers north-west of Stewart, BC: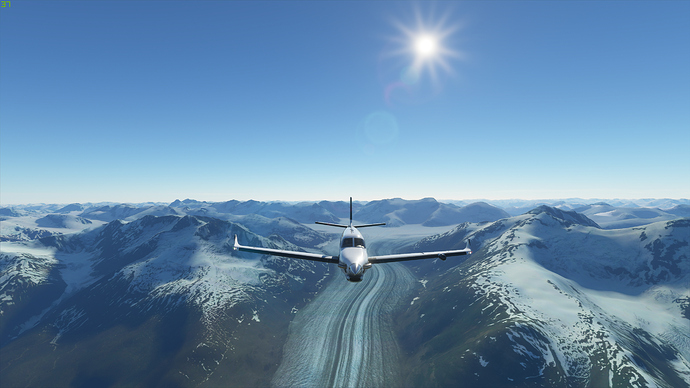 And then over skyscrapers in midtown Manhattan:

(it's weird seeing these screenshots without my username plastered all over them)
Oh yes! I can't wait to see your videos and GIFs again
First flight last night, YTYA - YMMB, Melbourne Australia. Tyabb was where it all started for me!
The second flight is where I am today - A320 captain in Vietnam. Time to get working on liveries!
Unfortunately the computer froze before landing. It's not the sim's fault…