Are you using a shader mod or anything similar? The lighting looks different than the sim I see.
Where can I get that DAL livery?
Flight from Strom (36P) to Southwest Washington Regional Airport (KLS) via HELNS at sunrise (6:30 departure local time).
Whoever did the modeling of the work boots needs a raise. They are the most realistic thing in this screenshot.
Amazing! So if people land at that first one do they need an elevator (or a parachute) to get down to the rest of the area ?
Maybe they were 3d scanned? But yeah, totally agree
Saying hello from Sicily today - Catania, Giardini Naxos, Taormina
Outbound Catania

Mount Etna and Province of Catania

Giardini Naxos and Taormina I

Giardini Naxos and Taormina II

Mount Etna

Back to Catania again

Thx very much. Key "C"was magic. I've tried this mode before but panning didn't work for me. Now working
But all time i have nav point on the screen

A few shots from my journey from Old Russian cosmodrome Bajkonur to Kair. Somwhere over the Caspian Sea…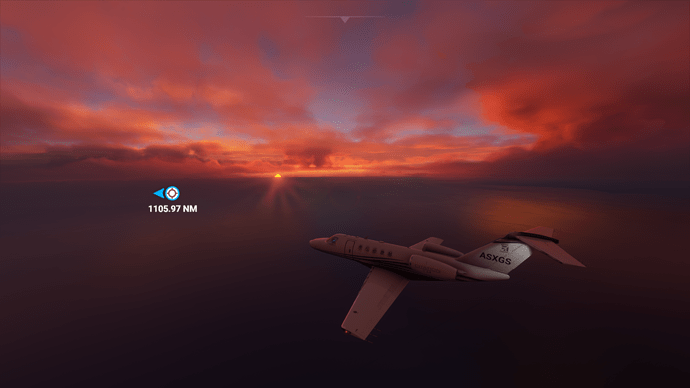 Btw about Russia…When I have looked at this country many times on google maps, I saw of course that it is huge. But only in this simulator, when I made a few flights over Russia, when I flew for several hours and you can not see any signs of human activity, only then you see how huge Russia is and how beautiful it is in terms of nature and landscape.
Where can we buy this plane?


From 2000 feet even home looks beautiful :´- )))) … Marl-Loemuehle, Gelsenkirchen-Horst, Essen-Heisingen, Baldeney-See and Essen-Downtown…
Gladbeck-Rosenhuegel

Gelsenkirchen-Horst

Essen-Heisingen

Essen-Baldeneysee I

Essen-Baldeneysee II

Essen-Downtown I

Essen-Downtown II