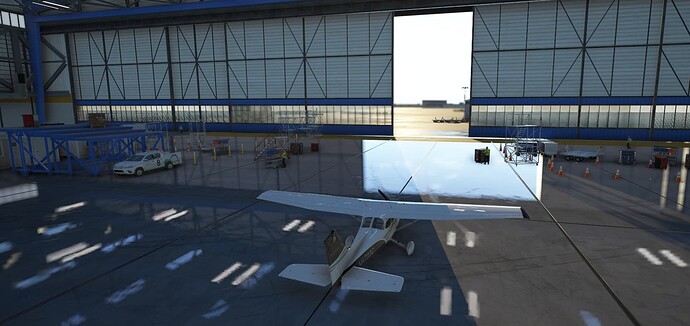 Why is there so much reflection in the Hangar.
In particular, the large white rectangular area by the hangar Door.
(It is not the light coming through the open door – that is the Gray floor area to the right of the plane.
The reflections on the floor, of the ceiling are also way to reflective ?
Anyone else seeing this ??? Maybe I have a graphics driver issue ??