Excellent
I have to say that I enjoy everything that you have done so far, but soaring is a special thing for me. I have a few hours in gliders IRL and can't wait for things to flesh out in this regard in MSFS. Soaring is as close to flying like a bird as I can imagine. This is an immediate buy for me. I can't encourage you more. Thanks for all you are doing to improve the whole platform. People such as yourself, with passion and talent, will push this sim to unforeseen hieghts.
In FSX I spent more time in gliders than anything else, I love just cruising with the birds watching the scenery below. So all I can say now is at last it looks like my dreams are coming true. Excellent work!!!
Oh my God…it looks like i have to redesign my cockpit.
Looks stunning, cannot wait to fly this beaty!!

Discus-2c Development Update!
Coding, Decals, and Beta Testing!
Another great week for the entire Got Friends team! We have successfully finished model animations, coding is around 90% finished, and texture work is ramping up fast!
This next week we are going to focus on the final 10% of coding, adding decals to the 3D model, and of course start beta testing!
Release will follow soon after and we already have a nice date planned… Hopefully everything goes smoothly and you'll be soaring in no time!
Enjoy another round of previews!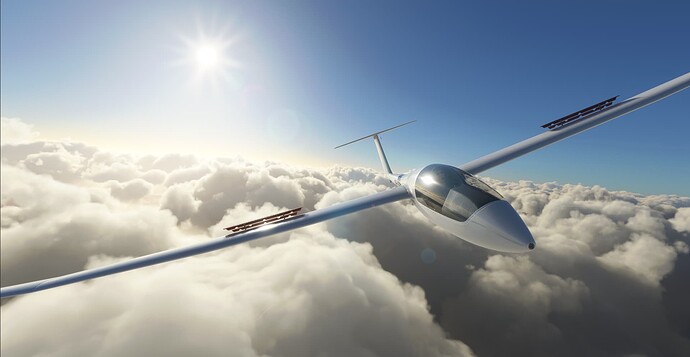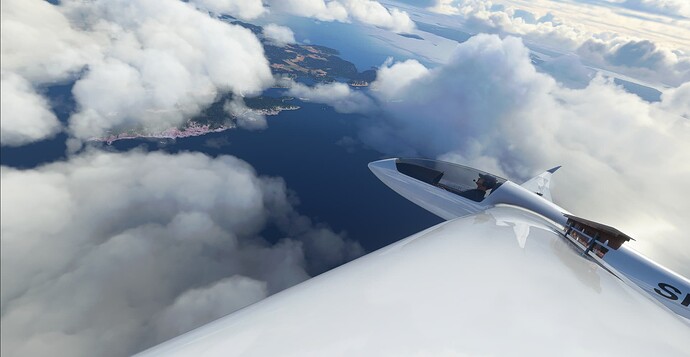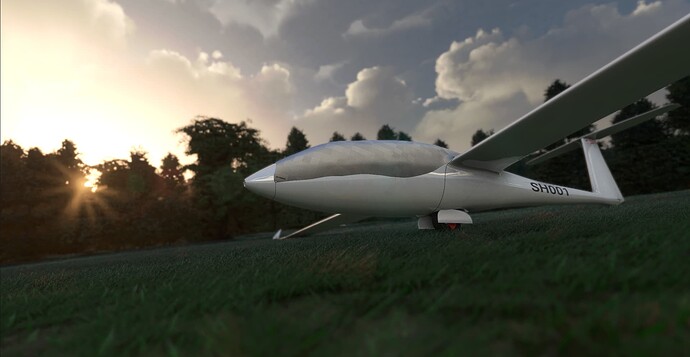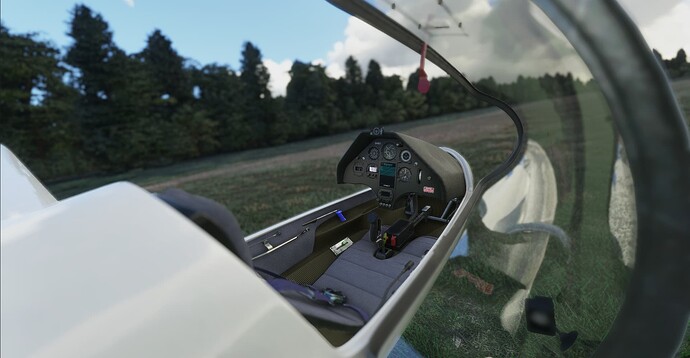 A development teaser trailer has finally landed for a closer WIP look at the Discus 2C Remaster!
We can't wait to get it into your hands soon enough!

CALLING BETA TESTERS:
UPDATE: Entries are now closed, those selected will be PMd in the next day or so with instructions on how to participate. You will need Discord as we are hosting the Discus-2c feedback in a private channel so you can discus your issues/flights with other participants.
Beta testing starts this week. Looking for Discus-2 pilots in real life to sign up. PM me your estimated flight hours. I'll let you know if your selected.
Here are some in-game screenshots from various beta testers. We have a running list of fixes but for the most part, they are not alarming and very minor. Thank you all for your support!
I'm waiting it !
I am also very excited about the Discus-2c. So far, the work from the Got Friends team looks great. I'm really looking forward to it and wish everyone a Merry Christmas.
PS: And to all those who do not celebrate Christmas, I wish them happy holidays.
New Round of Previews from the Discus-2c Closed Beta. Tomorrow we start Beta Version #3, which includes various fixes and Winch line force feedback with launch. After that, she will be prepped for release come this New Year! Stay tuned for the final release trailer…
Where do I sign for beta testing
Thank you for your interest, currently we have a closed group. Release will be New Years Day (

), I can possibly give you access if you have real world Gliding experience. PM me if you do! Thank you for the support!
Discus-2c: Official Trailer!
Release Date: 01/01/2022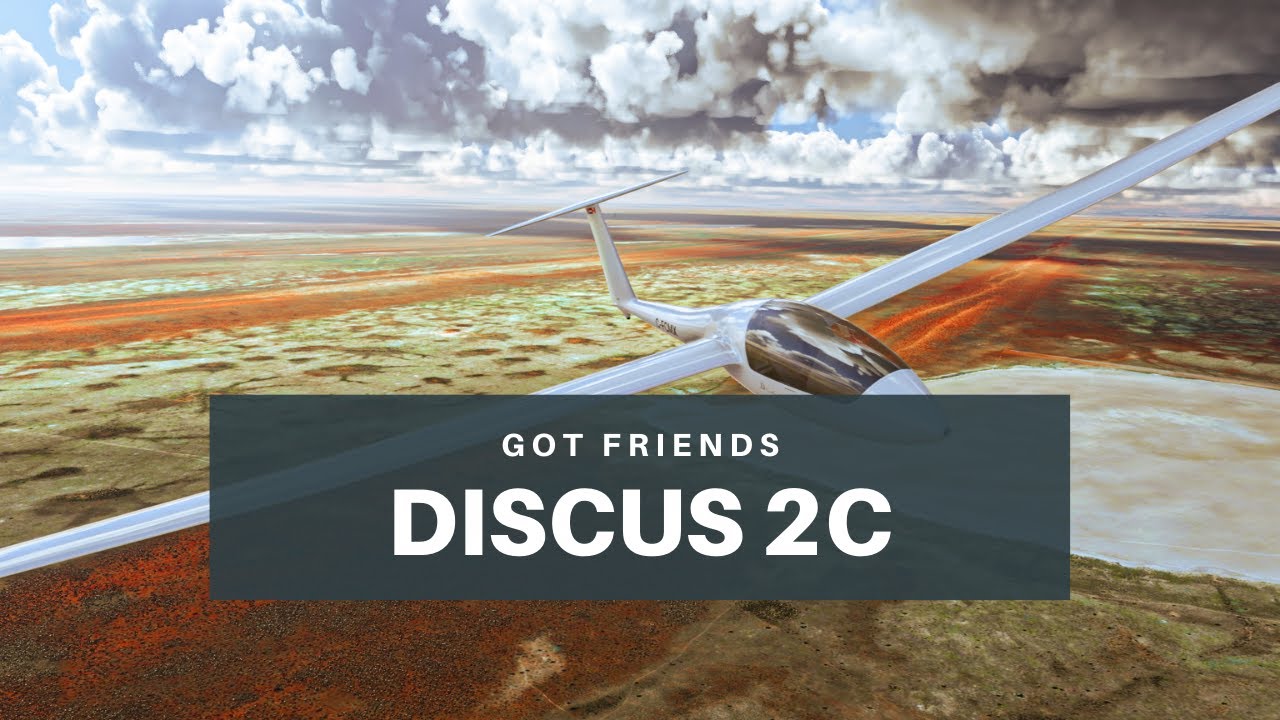 So What is Next?
The Discus-2c will always be free. We are working with Asobo to distribute this version on both PC and Xbox for free. Hopefully we hear more soon!
Regardless, this version will become the "Standard" Package. We will continue improving it, updating it and ensuring it's the most enjoyable Glider experience to date.
In time, we will develop an additional "FES/2cT" Expansion. Sold as Payware. This will not be a different Discus-2c. Instead we will use this Discus-2c as the base. We will build upon the already established Discus-2c package and release new sub-models, liveries, motor functionality, sounds, panels, avionics, options, etc as ADDITIONAL features. If something comes up that should be on the Discus-2c standard edition, it will be added as an update to the free base package.
You try the glider, you fly the glider, you love the glider, you want more for the glider, you can support us and purchase additional features.
I hope you all see this as a big win for the community. It's NEVER going to be a, "Should I download this version or purchase this version?" Instead it's always going to be free and if you want more and/or want to support us, you'll have that option!
Thank you for all the support!
Wow @DigitalJonx !

First of all, a compliment: the video definitely makes you want to go gliding. I am very happy and say in advance a very big thank you. Unfortunately, the glider license remains denied to me for health reasons (cervical spine & lumbar spine). I am very much looking forward to the relaxing hours of gliding on the PC. The Discus has always been my favorite glider.
Thanks again for this great gift to the community.
Have a good start into the new year ´22!
Nice. You used "Segelflugzentrum Königsdorf" for the trailer. Great airfield near Munich and the Alps
This will be a good start into the new year. Looking forward to the weekend
Thanks and happy new year to you.
BTW:
Great Scenery! Nothing better than supporting the freeware economy!
It's extremely well done. A real gem. Know it well from the yearly airport festival and fly-in
Love it! I am very excited, it will be a great year in MSFS!
Looks very good!
I am not a glider pilot, i only flew RC Planes on a Glider field years ago, but my father-in-law was a glider Pilot and i fly VR in MSFS, maybe he will test it out too

I will test it bavaria Haidberg Zell Airfield and some fields in the saxony region.