Did somebody say multiplayer towing?? Nice! I think you're doing a great job of justifying the payware while still giving the community something incredible for free.
Great news guys! The Discus is a really enjoyable plane as it is today, and I will be among the first ones in line for the premium version.
Very exiting features, multiplayer towing, visible cables, FES, new nav display, vario update… Wow, really, wow!
I hope other developers will also work on gliders, it would be great to see even more planes in the sim.
Nice job guys. I'll be buying that!
Can't wait until the release, when we can expect the beauty
If the beta keeps going well, maybe a week on PC (flightsim.to) and sometime later (marketplace) for Xbox. Hard to predict when Asobo posts content but i would assume mid-late June.
Excited for the premium release. Didn't have much interest in a glider in the sim but wanted to give the Discus a whirl. Was surprised how much I enjoyed the experience! Keen to support the Got Friends team
My favorite video so far! Brought to you by the wonderful Maple! You may recognize his name as he is Got Friends' exclusive Trailer Editor!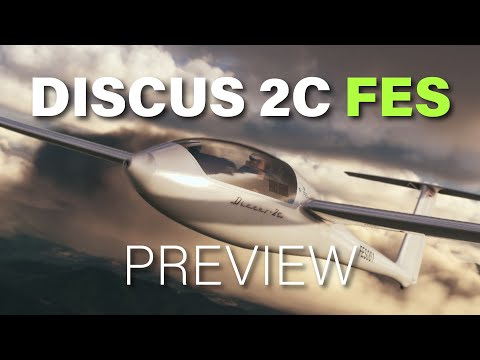 More Previews from this last week of testing:
Final Round of Elusive Previews our team would like to share before the upcoming release!
A special thank you to Ian Lewis for all the incredible help and resources. Alex Marko (Touching Cloud) for partnering up with our small team and dedicating hours of work to the launch and tracking features. GurtTractor for mixing and creating a great soundset during Beta, and all the Beta Testers for sharing their real experiences, aiding in development and spending hours deciphering bugs with our team!
See you all soon!
Looks awesome, congrats to your team!
I just did a 2.5h 470km flight through the Swiss Alps with the freeware version. I honestly have to say flying gliders in a sim was never this much fun.
Thank you GotFriends for this amazing freeware aircraft. Can't wait for the professional version!
Hook up to anything less than 200m in front of you for an aerotow? Works well, just be careful what you cable up to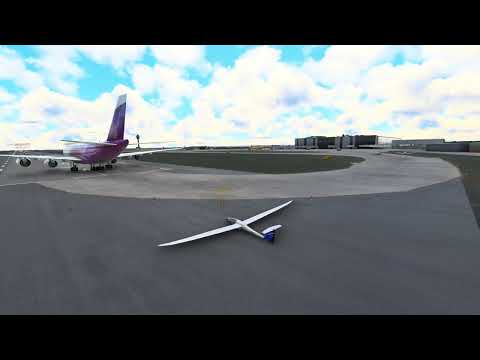 Thanks to Flying Hedgehog (Also known as TwoCats), we will be including the new Got Friends Glider Club in the Freeware and Premium Packages! Looking forward to including some nice scenery and supporting the greater community as a whole! From Got Friends, Touching Cloud, and the TwoCats/Flying Hedgehog Community… We say thank you to everyone supporting us and we can't wait for release.
#SoonSoonSoonVeryVerySoon
Discus-2c Premium Release:
We just have a couple small things left to add to the Discus-2c Premium Version and new Freeware Version. Our team is now settled on the final release date. Mark your calendar!
Flightsim.to: June 22nd
Official Marketplace: June - July Estimate*
*We are unable to provide a release date for the Official Marketplace on PC and Xbox. That is not managed by our team.

Read the new flight manual in advance: