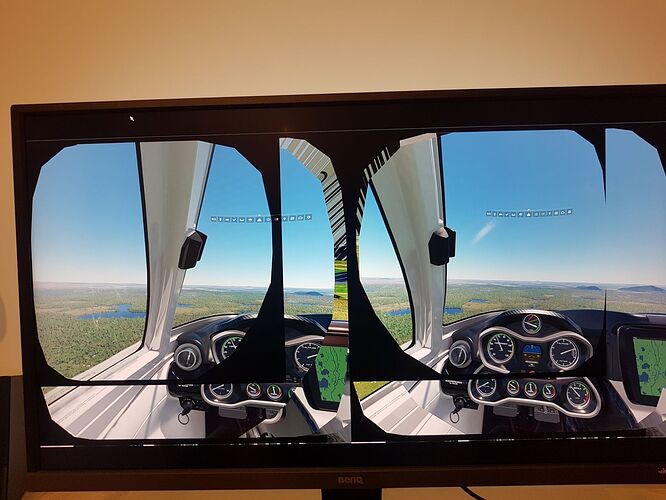 Hi all,
On my Reverb G2 I have recently had problems with a black box overlay around both eyes. This has only come up since the last update and only happens on flight sim in VR.
I'm aware of a similar problem with Occulus users and I'm aware of the fix, but this problem is with the Reverb G2 on WMR.
Computer specs are 5800X, 3090 (457.30), 32GB RAM, Reverb G2 on OpenXR (latest preview version On, custom render scale 50%, reprojection auto).
I've tried various custom render scales in OXR, enabling / disabling latest preview version, reprojection on/off and have completely reinstalled WMR for the PC, but still get the strange boxes over both eyes. Performance is otherwise OK, it is just strange I am having this problem and never had any problems with flight sim or VR since August.
Has anyone else had this problem? I've put a screenshot of my monitor which is exactly what I can see through the headset. Worth noting that in the menus before launching a flight it is fine, only happens in game.
Thanks for any help in advance.