Which aircraft are you experiencing this issue in?
787-10
Are you using Developer Mode or made changes in it?
No
Have you disabled/removed all your mods and addons?
No
Brief description of the issue:
When flying today, I wanted to set a higher cruising altitude than I was supposed to be at at that point in the flight so that I could go to sleep with the plane at a higher altitude and not miss a step climb. The max indicated was around FL367 and my initial cruise was at FL340. After setting FL360 I noticed my econ speed had gone down to M .494 which is totally wrong.
Provide Screenshot(s)/video(s) of the issue encountered: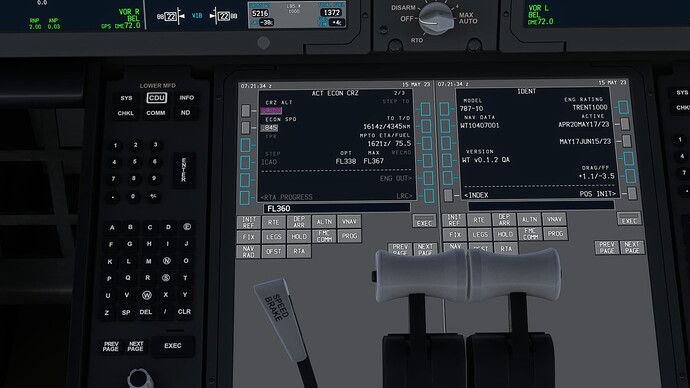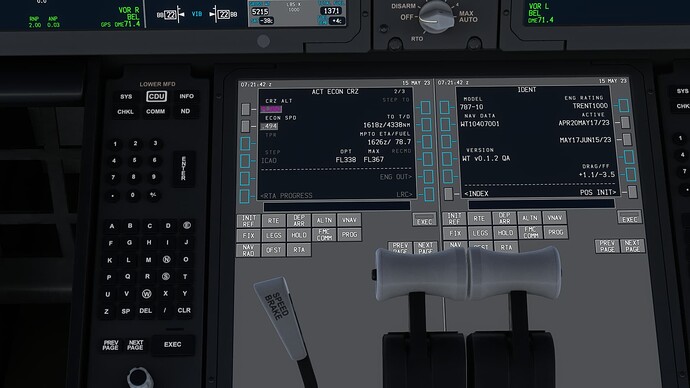 Detailed steps to reproduce the issue encountered:
Set a cruising altitude close to the maximum indicated on the VNAV page.
PC specs and/or peripheral set up if relevant:
Irrelevant
Build Version # when you first started experiencing this issue:
AAU 2 Beta (1.33.3.0)
---
For anyone who wants to contribute on this issue, Click on the button below to use this template:
Do you have the same issue if you follow the OP's steps to reproduce it?
Provide extra information to complete the original description of the issue:
If relevant, provide additional screenshots/video: