While looking through my installed programs, I noticed that SimConnect Client is installed. I do not remember installing it. Maybe it was installed with an add-on. I have not downloaded or installed the SDK.
Is it part of the MSFS2020 install? I am on the MS Store version.
Is it safe to uninstall it?
Here is a screenshot. It seems very specific for MSFS.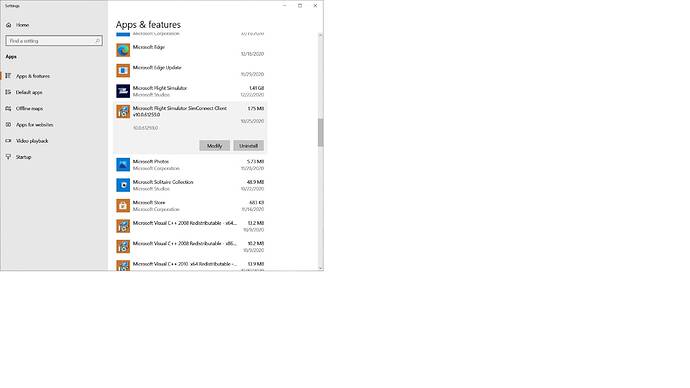 Thanks