After the last World Update I am glad to see great landscapes and the occasional patch of snow in Scandinavia.
Unfortunately, I am also seeing snow in June in areas where I wouldn't expect it. Consider this screenshot: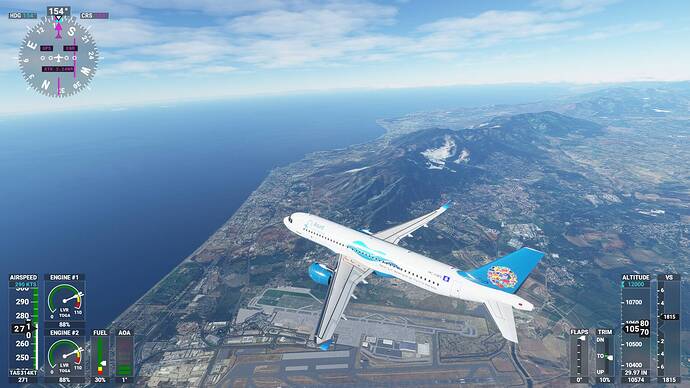 I just took off from LEMG about an hour ago with real weather turned on. As you can see in the hills south of the airport (altitude between 2000 and 4000 ft), there seems to be snow - and that with 20°C in LEMG and still +5°C at the aircraft altitude at the moment of the screenshot. I am not currently in Spain, so I can't check, but it seems very unrealistic to me.
I have so far encountered another report of similar ocurrences in the Andes mountains, in valleys that are also usually free of snow:
I would like to know if this is a more widely spread issue. If you encounter it, please report here. I have not opened a ZenDesk ticket yet, but I will definitely do that if this happens more often.