I get the terrain spikes everywhere. They disappear as you approach but they're an eyesore from a distance. I suspect it has something to do with how inland bodies of water are dealt with by the autogen. I've noticed that there is usually a small pond or lake associated with the terrain spikes.
Also this river in Spain is a total mess. Almost the total length of the rio Ebro is like this.
Yes,look´s like we Have a Christmess now…
Sim is useless for me as is…
Please Vote that they do a hotfix,i want a working Sim for the Time At Christmas lockdown
I keep trying to love this sim. I want to love this sim. Every time I get close to liking this sim, something that looked good yesterday looks terrible today.
It is what it is I suppose…But, I'm really getting ready to stow this "game" for a few months until they stop breaking good things so we can enjoy new features that also don't work right (snow).
+1 Please Vote that they fix it
Please go to CYBR. (Brandon Manitoba). Place yourself on the westbound runway. Set weather to clear skies. Look west, and scan the horizon. Please tell me if you see a pyramid on the otherwise flat prairie. This would provide comparison to my experience, and if you see a pyramid, context for you with regard to what many people are reporting. Thanks in advance for your feedback.
Yes,same here…and a lot other Places

Just had them in a flight over Madrid, Spain.
I have Devils Tower from Wyoming close to Dublin Ireland with some snow on top. When I try for a 'close encounter' of the first kind, it vanishes as I approach however, it can still be seen on my instruments. Highly irregular and very spooky! 'I want to believe!' Charles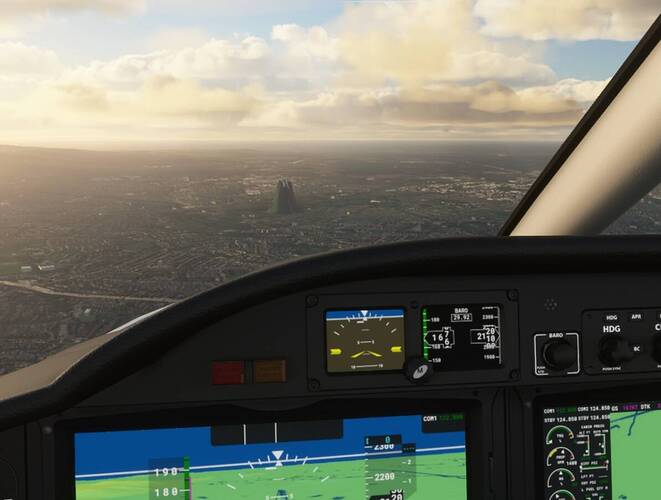 Here you go. On runway 26 – no spikes or weird hills.
***keep in mind I am on 4k HDR so video will look washed out because I can't figure out how to capture HDR.
Weird - i get these sitting on the runway in Edinburgh but as soon as I take off and appraoch they disappear
Ottawa International airport CYOW, fly 301 degrees and you will get numerous spikes. Ottawa is the Canadian capital.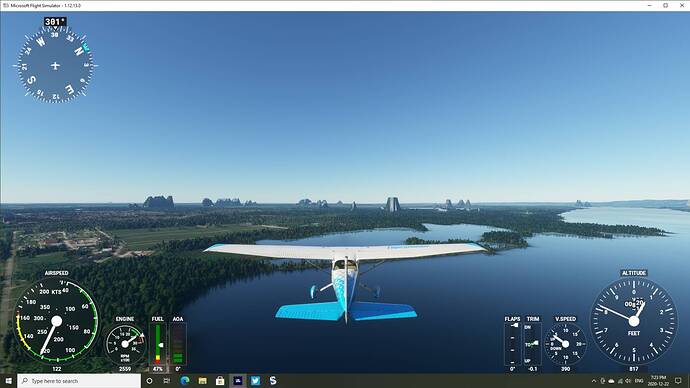 I can confirm these are there for me as well.
I encountered a large spike off the end of Rwy 22 at MSP, to the east of Mall of America
I think this bug might be connected with this one:
I don't know what is Asobo doing but I had this problem way before this update, except with loading the landmarks. Half of them didn't load for me until I got very close to them and a lot of them shifted up and down if LOD was less than 200. I think now they messed up terrain data LOD's
As I posted in the other thread on this same subject (around KDMO or something like that), yes, I also get spikes and plateaus all over the place that go away when I'm nearly on top of them. So, essentially, they never go away.
I see these spikes as well at various locations where they haven't been before this latest updates.
Nevertheless I had seen this issue even before the latest update at Page, AZ, near the Dam. But that was the only place I noticed it before - it is much more widespread now.
It seems to be related to inland water bodies and/or POIs.
Switzerland, Bernese Oberland after the last update. Everywhere funny elevations and cross stripes over the whole scenery. That the mountains are much too round and the patches from Bing do not fit together we leave out
46.671153857027385, 7.832791390500616
46.609424516148316, 7.37254594489717
Please VOTE this thing UP!
EDIT: Added Coordinates!
Same here in Germany, before the latest update, that problem hasn't been there. I hope, Asobo will bring a fix soon. Can't understand, that this problem hasn't appeared at the Beta-Test of this update. Might be a problem with the altitude of water areas.