Do you have any add-ons in your Community folder? If yes, please remove and retest before posting.
Yes, but removing them doesn't fix the issue.
Are you using Developer Mode or made changes in it?
Yes, for the Developer camera, but the issue occurs in Drone cam outside of Dev Mode as well.
Brief description of the issue:
While moving the camera using the WASD keys in drone or dev mode, the camera gradually tilts in a counterclockwise direction. This occurs no matter which direction the camera is rotated, but some orientations make it tilt faster.
Provide Screenshot(s)/video(s) of the issue encountered: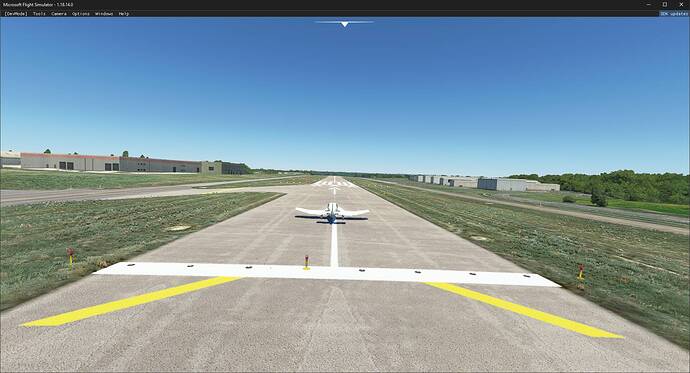 Detail steps to reproduce the issue encountered:
Load into flight. Activate the drone camera OR activate the dev camera. Hit the spacebar to center the camera forward. Tilt the camera down a bit. Use the WASD keys to move the camera around. ← Do this for like 5 minutes, watching the horizon. Notice how the horizon tilts.
Build Version # when you first started experiencing this issue:
SU5 - 1.18.13.0
Are you on the Steam or Microsoft Store version?
Microsoft Store
Did you submit this to Zendesk? If so, what is your ticket #?
Nope
This issue also occurs in this person's report here: SDK Virtually Unusable after SU5 - #13 by mkvy but I thought I would report it separate because that person seems to be reporting too many things at once.