Hi all,
Second time ever attempting a flight into the northernmost commercial airport in the world. I remember it being weird the first time, but now I have confirmed something strange that isn't happening elsewhere in the world…
Left from Oslo, Norway, and eventually made my way to Longyear airport (safe landing and all)…
First things first, I REALLY appreciate how good default weather is when it comes to showing things like delineated snow coverage. I was flying from the "green" part of Norway into the snowy part and the result is stunning.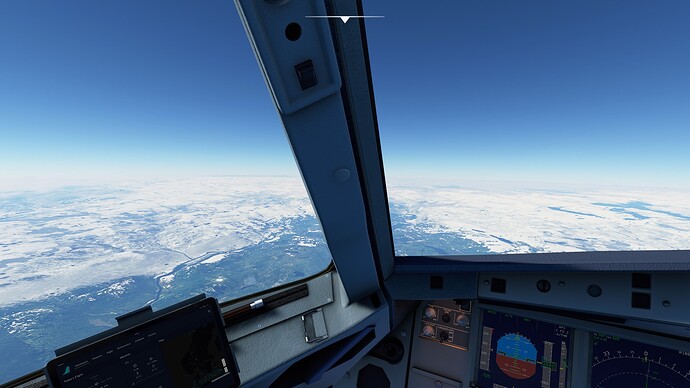 That being said… Somewhere about 100 NM from Svalbard, the FBW's A320 navigation system stopped showing any meaningful data. The map on the MFD stopped moving. This happened the first time (a few months ago) when I flew to this very airport. It happened again. Curious to see if anyone else can try it. Basically, the map stops moving so you have no idea where you are. But the aircraft still follows all the waypoints properly. No matter if you try to change the range back and forth, it still shows you FAR away while you are actually approaching.
I believe Longyear airport is due to be updated with WU5, but right now, the runway is ROUGH. It's so BUMPY, it's worse than roads in Russia in the 90s. Mind you, I still landed safely, but the entire runway is… hilly? That's the best way I know how to describe it.
So I am curious to see if anyone can reproduce the issue with navigation. I am using Experimental Version.
Is this happening because of how far north I am? I wonder if the sim gets confused somehow. I will be curious to see what happens when I fly south to Antarctica later in the world tour, but Longyear airport right now seems to be in some sort of navigational black hole.