This could be an interesting alternative in a few days for my VR flights …and at a fair price

https://tdssim.com/tdsgtnxi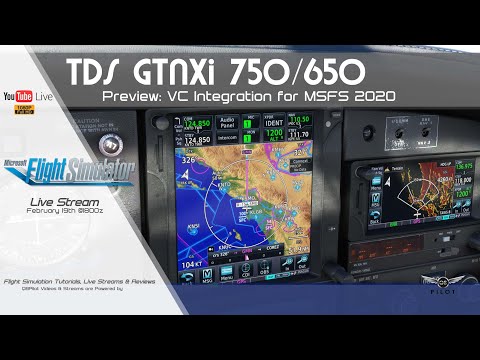 It looks very interesting in the video … Of course the original Garmin trainer software offers a lot more features than the PMS50 implementation. On the other hand, PMS50 is making great progress on the integration with the Working Title Technology. And at the moment the only publicly available VC integration of the TDS 750 is in the H145 dev version, all other integrations are "coming soon" …
This is just awesome, the gtn xi is just perfekt in operation in the new vc integration.
Hope we soon will see integration to a lot of airplanes just like pms50 has a lot of options😀
wow, it is amazing to see all the functionalities you get in this GPS … watch this !!
I still haven't bought it , waiting for the piper update to come out first but I just watched all the possibilities and I can't wait to try it out soon. The only drawback that I can see so far is that it's not compatible with the working title G1000… Maybe I'm wrong but that's what I noticed in their support forums. One of the feature that I like is that you can click a waypoint on the map and add it straight to your flight plan and I also like to see all the towers and constraints. There's so much information plus you get free Charts !!! No navigraph subscription required. (US charts only for now apparently)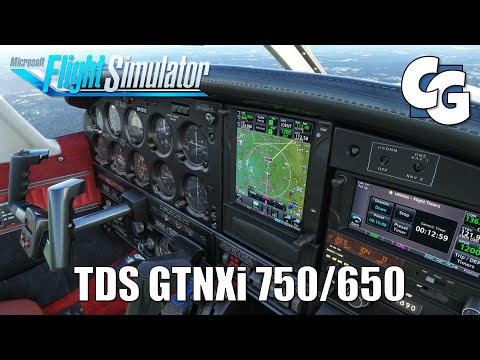 Dont hesitate, go get it while on sale😀
FYI we released updates to our PA28s this morning which add full GTNXi compatibility.
Martyn - Just Flight
Marvellous
Thank you and I wish you all the best for this new integration. I suspect you'll get a lot of attention in the upcoming days/weeks!
I can't get the GTNXi to turn on. I think the Piper Arrows up to date. It works in the MilVis 310R.
Anything special to be done for the PA28?
After re-installing its working??