When editing my scenery, it looks like this: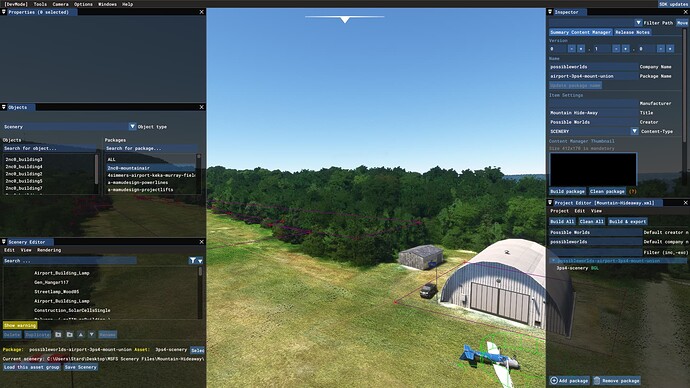 When loaded into the sim, it looks like this: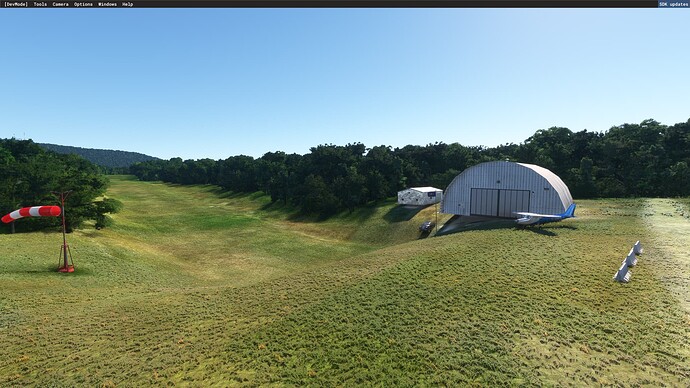 I am using the profile editor to create a sloped runway, and I actually did it successfully once at this same location, but for some reason I can't get it to be correct again. The profile points: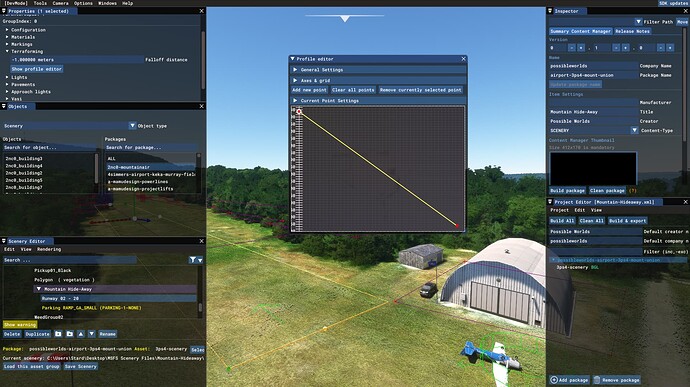 None of my other polys (or anything else in this scenery) has terraforming enabled, so I don't know how to fix this, or why what I see in the scenery editor does not actually become what I see in the sim.
Thanks for any possible help!
Edit to add: Those first to screenshots are from the same camera angle. The entire airport is lowered when in the scenery editor (which is good, because the whole airport is actually at the wrong altitude in sim it seems.) My only guess is that the sim insists the airport is higher than the runway, hence everything being raised up other than the runway itself.