I was just flying for discovery when I stumbled on this place I saw once on a picture. Ronda in Spain.
Below is the Bing elevation data.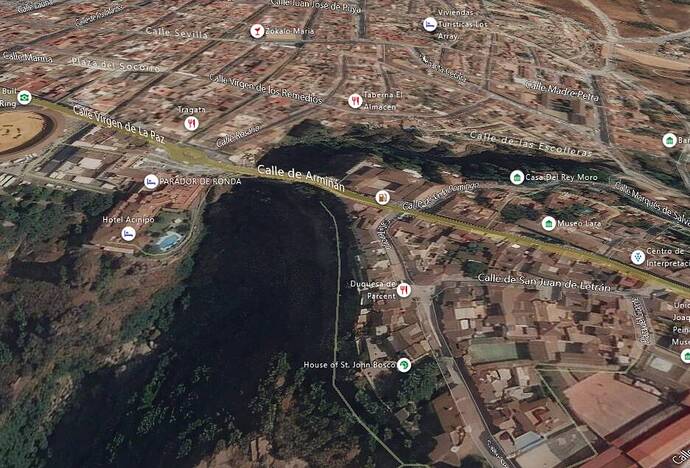 Then, this is from Google Maps.

The worse is that Google renders the whole thing blazingly fast in full 3D with real buildings… in my browser.
One can wonder if Bing terrain data is not stale. There's not much 3D telemetry being added outside from major cities. And it has been like this for a long time.
MSFS would really benefit from using… Google Maps data