Thank you for using the Bug section, using templates provided will greatly help the team reproducing the issue and ease the process of fixing it.
Are you using Developer Mode or made changes in it?
No.
Have you disabled/removed all your mods and addons?
Yes.
Brief description of the issue:
Terrain textures change with no reason, going from one type to another and creating a weird effect. In the provided video below you can see some brown textures around Le Castellet airport pop up and replace the normal green ones, present at the beginning. In the video the brown textures seems to pop up with LOD increasing, but I have seen some texture change even a few meters under my hood during approach, so the bug is not always LOD related.
Provide Screenshot(s)/video(s) of the issue encountered: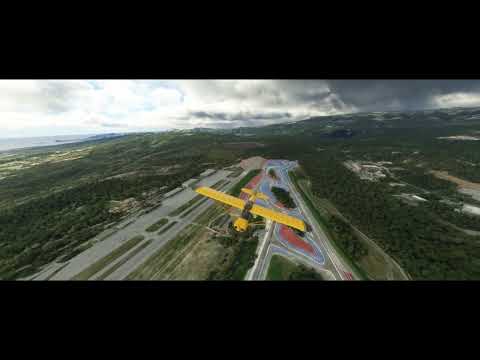 Detailed steps to reproduce the issue encountered:
The issue has been tested and reproduced in VR mode, no data available for 2D mode (to be verified if present in both modes). From the terrain map load a flight with a GA airplane over Le Castellet airport, take-off and fly around it looking at terrain textures. The issue is clearly visible. Every other map area is affected, but the issue is more or less visible according to the site of the map. At Le Castellet it's clearly visible.
PC specs and/or peripheral set up if relevant:
Ryzen 5800X, 32GB DDR4, RTX 3080TI, Hp reverb G2 for VR
Build Version # when you first started experiencing this issue:
1.30.12.0 (but maybe it was present in previous versions too)
---
For anyone who wants to contribute on this issue, Click on the button below to use this template:
Do you have the same issue if you follow the OP's steps to reproduce it?
Yes
Provide extra information to complete the original description of the issue:
If relevant, provide additional screenshots/video: