I was flying into Marrakesh using the RNAV approach on Rwy 28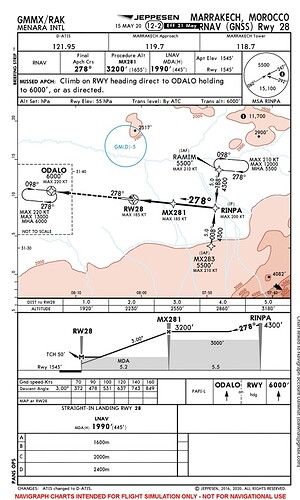 The designation states it is a GNSS approach. I thought this meant there would be no vertical guidance?
However, as I hit MX281 and began to manually fly the descent the autopilot captured the glidepath. Is this new? I remember a year ago that most RNAV approaches failed to provide any vertical guidance, whatever the variety. Has Asobo now decided to provide vertical guidance on all RNAV approaches?