Please only post bugs that are new in this build, and tag your post with #pc and/or #xbox.
Are you on Xbox, Steam or Microsoft Store version? MS Store
Are you using Developer Mode or made changes in it? Using developer mode, no changes made
Brief description and location of the issue:
Elevation anomaly, the Humber River is elevated, not the case IRL, please can someone check to confirm issue?
Provide Screenshot(s)/video(s) of the issue encountered: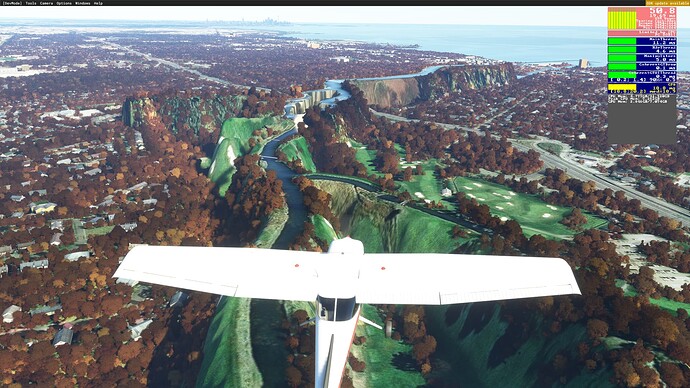 Detailed steps to reproduce the issue encountered:
Depart from CYYZ RW15R, after departure make a right hand turn and then track towards the river (Humber River), follow inland and you should see the elevation anomalies
PC specs and/or peripheral set up if relevant: Not relevant