Hello,
I want to remove 2 windsocks from the default scenery… but I'm unable to exclude them (sdk v1.9).
I've tried with a polygon and an exclusion rectangle but the windsock doesn't disapear.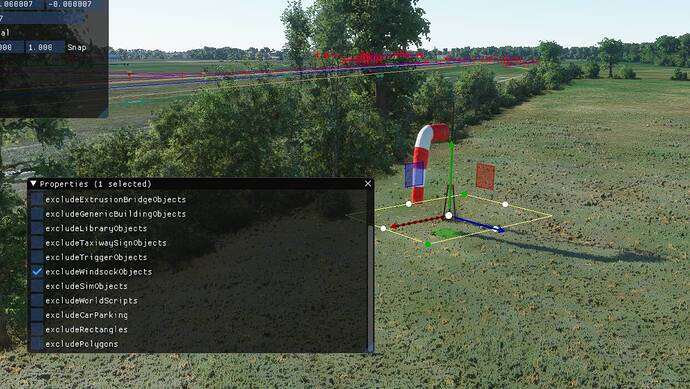 If I exclude everything the result is the same.
When I add a new windsock I only have the gizmo, but no windsock is visible…

Am I doing something wrong ?